Gorsuch Rounds Out Supreme Court Membership
April 9, 2017
The Supreme Court has the full complement of nine Justices again, now that the Senate has confirmed Neil Gorsuch to the vacancy created by the death of Antonin Scalia. Gorsuch will be officially sworn in on April 10. The next Supreme Court session begins April 17.
Norway to Have a Blast Creating Ship Tunnel
April 9, 2017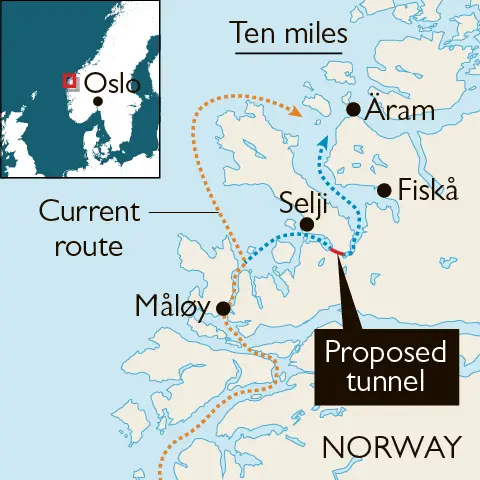 Norway is planning to blast through solid rock to create the world's first ship tunnel. The tunnel will be 118 feet wide and a mile long and enable ships to pass throught he narrowest part of the Stad peninsula, in the western part of the country. The primary purpose of the tunnel, other than to save transport time for both freight and passenger ships, is to help those ships avoid the often treacherous waters of the Stadhavet Sea and the rocks and other hazards that dot that part of the country's coastline.
Mosaics Signal Return of 'Lost' Roman Town
April 9, 2017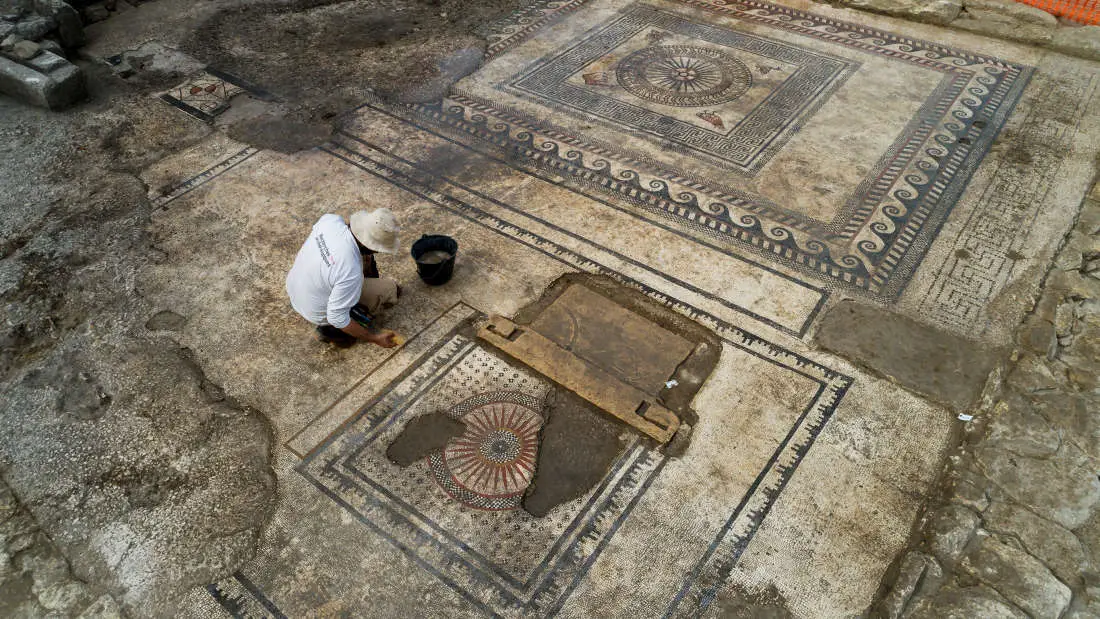 It had existed only in writings elsewhere, but the ancient Roman town of Ucetia is once again in focus, this time by modern archaeologists. During construction on a school near the modern town of Uzés, in the south of France, researchers from the French National Institute for Preventive Archaeological Research found mosaics, building fragments, and other remains of the Roman settlement, known to modernity only as a name on a stone slab in the nearby town of Nîmes. The site measures more than 43,000 square feet and contains artifacts spanning seven centuries of Roman occupation.
THIS WEEK IN HISTORY
Introduction of the Union Jack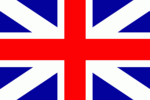 The United Kingdom has a long and storied history, partly reflected in its flag, the Union Jack.
If you look closely, you can see echoes of the country's past: the Scottish flag melded with the English flag to produce one flag that symbolizes the Grand Union of the two. It was that exact union that was declared on April 12, 1606, under Scotland's King James VI, who became King James I of England and united the two countries under one king and one flag.
First Pony Express Arrives


The Pony Express was a short-lived yet monumentally famous method of mail transportation in the United States. The adventuresome notion of carrying mail across hostile territory on horseback proved irresistible for many young men. After just a few months of organization, the first shipment went out, from St. Joseph, Mo., to Sacramento, Calif. It arrived on April 13, 1860.