Girl, 8, Throws First Pitch at All Major League Baseball Parks
September 19, 2018

Hailey Dawson, at 8 years old, has done something that no one else has done: She has thrown out the first pitch at every Major League Baseball park. She did it using a prosthetic hand. She completed her journey on September 16 in Los Angeles, at the home of the Angels. It was stop number 30. Hailey was born in Nevada in 2010 with Poland syndrome, a genetic condition that stops development of muscles on one side of the body. Hailey was born without a right pectoral muscle and with only two fingers on her right hand: thumb and little finger. Hailey's mother, Yong Dawson, got in touch with engineers at the University of Nevada, Las Vegas, who used a 3D printer to generate a robotic hand for Hailey.
High School Replaces Homecoming Queen with Excellence Award
September 23, 2018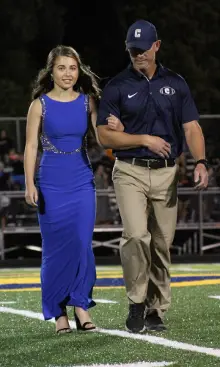 A Michigan high school had its annual homecoming celebration, without crowning a homecoming queen. Instead, the school named winners of an Excellence Award. Chelsea (Mich.) High School said that it had made the move to counter the stereotypes that it said accompanied the naming of a homecoming queen. In particular, school officials said that they were keen to address issues of bullying in the choosing of the homecoming queen. The change at Chelsea High School follows on from WhyYouMatter, a 2016 campaign started at the school in the wake of the deaths of three students in less than a year. That campaign, in its second year, challenges students and teachers to work together to photograph every student and every teacher in the school, turning the photos into posters that also include each person's saying why they matter.
Homecoming in America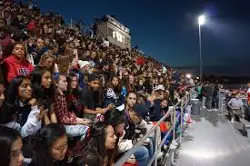 Homecoming is an autumnal tradition of celebration of school spirit at American high schools and colleges and universities. A focal point of such celebrations is usually a sporting contest, most prominently a football game. Some sources say that the first homecoming at an American university was in 1911, at the University of Missouri. The University of Illinois says that its first homecoming event was in 1910, a year before Missouri's. Baylor University had a Good Will Week in 1909 that culminated in a crowd of 5,000 cheering on the Baylor team to a 6–3 victory over against rival Texas Christian University. Other American schools, including Northern Illinois University and Southwestern University, can make similar claims. Regardless of who was first, the idea of having alumni be part of the crowd at a football game against a traditional rival spread across the country, just as the popularity of football grew. In the 1930s, some schools began adding the idea of a homecoming court, with a king and a queen and, in some cases, attendants. The homecoming "royalty" would ride in a float in the homecoming parade, which usually featured the school's band and, in some cases, local elected officials and businesspeople sometimes even a famous face or two.
Mandela Statue Unveiling Starts U.N. Peace Summit
September 24, 2018
Nelson Mandela is once again mentioned in conjunction with peace. The famous South African prisoner-turned-activist-turned-statesman-turned-author, who died in 2013, has his arms outstretched in a new life-size statue unveiled at the United Nations headquarters in New York. U.N. officials unveiled the statue in conjunction with a General Assembly peace summit. Mandela's widow, Graca Michel, and current South African President Cyril Ramaphosa spoke at the unveiling ceremony, as did Secretary General Antonio Guterres, who called on countries of the world to build on Mandela's legacy. The statue was a gift from South Africa to the U.N.
Glacier Melt? Build a Seafloor Wall, Scientists Say
September 21, 2018

A group of scientists from Finland and the U.S. has proposed building seafloor walls to prevent glaciers from melting. The idea is to lump together vertical collections of rock and sand at the base of glaciers. That strategy is in part a response to what a 2016 Jet Propulsion Laboratory study named the main reason for a faster than anticipated rate of melt in the West Antarctica ice shelf: circulation of warm water beneath the ice. The theory is that the newly placed rock-and-sand walls, termed artificial stills, would act as a sort of seafloor bulwark and be tall enough to keep the warm salty water from rising above the top of the walls.
OK Is Just Fine, New Scrabble Dictionary Says
September 24, 2018

OK, then. The two-letter equivalent of "all right" is now officially a Scrabble word. Merriam-Webster, publisher of the dictionary of acceptable words for the popular board game, recently released its sixth edition, adding a number of words. Among the additions were these:
arancini
bestie
emoji
ew
facepalm
macaron
OK
zomboid.
U.S. HISTORY
Jamestown: First English Colony in America
Explorers had been landing in America for some time before English settlers arrived in what is now Jamestown, Virginia, in 1607. But it was in that spot on the James River that English colonization began and with it, the history of America.
The Pilgrims: Voyage to Freedom
Follow the Pilgrims as they sail across the Atlantic Ocean, from England to America, in search of religious freedom. See who they meet when they land in New England. Find out about the first Thanksgiving.
The 13 American Colonies
This fun, illustrated article describes the 13 American Colonies in detail, from economics to religion to agriculture to revolution. Also includes a clickable map with links to individual descriptions of each colony and a list of the first European settlements in North America. Outstanding resource!
The French and Indian War
This easy-to-read, illustrated article describes the struggle between France and England over territory in North America. Find out what part a young George Washington played in this war. Also includes a timeline of the war. This article fills in the gap between colonial development and revolutionary war.
Triangular Trade
This was the economic cycle of goods that sailed in a triangular pattern between England, Africa, and America and back again. Major commodities included timber, rum, sugar, silk, and (of course) slaves. Find out more about this early period of American economic history.
---
John Philip Sousa
John Philip Sousa is one of American music's most well-known figures, primarily for his association with the U.S. Marine Band and with the writing and performing of
marches. Young John went to school in Washington, D.C., and also attended a private music conservatory, excelling at the playing of several instruments and preferring the piano and, most of all, the violin. The impressionable Sousa wanted to join a circus band, but his father convinced him to be an apprentice musician in the Marine Band instead, and Sousa was a member of that band until he was 20. He eventually took over as leader of the Marine Band, and his first public performance as leader of the Marine Band was on Sept. 26, 1892.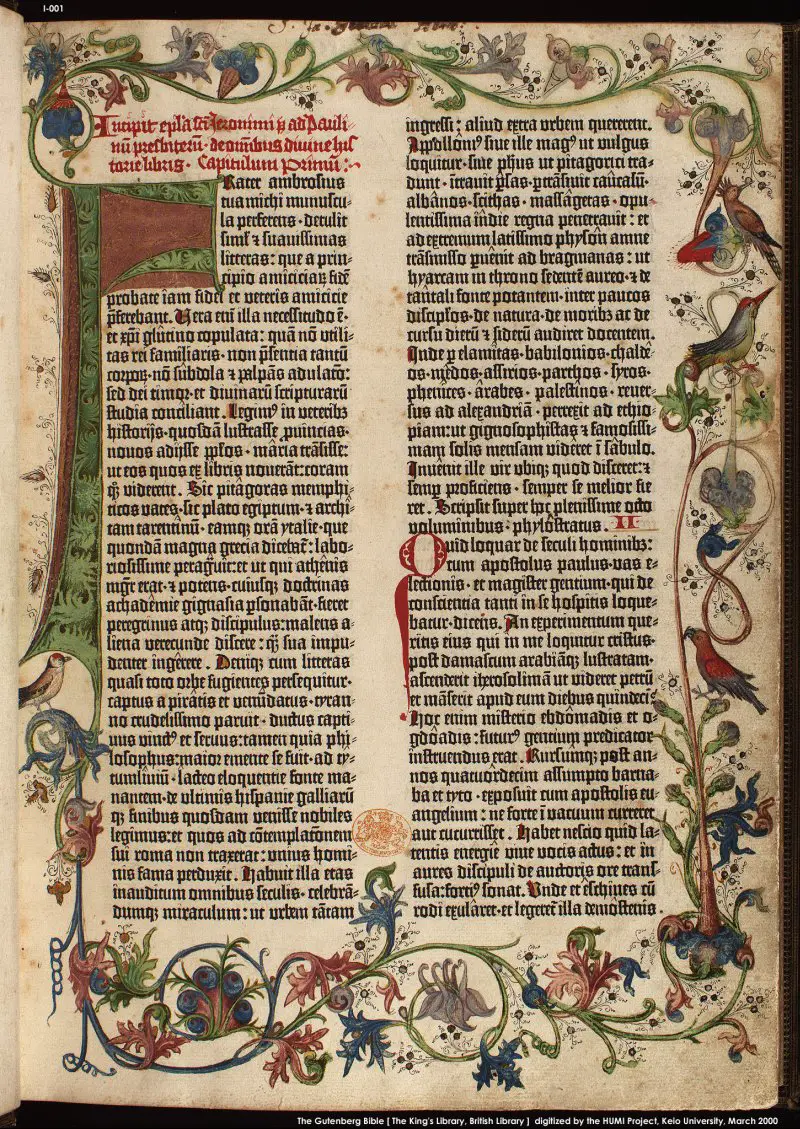 The Gutenberg Bible
The Gutenberg Bible is thought to have been the first major book produced by a printing press, ever. The name comes from the printer Johan Gutenberg, who is credited with inventing a printing press that used movable type. It was first published on September 30, 1452.
Johan Gutenberg: Inventor of Modern Printing
Johan Gutenberg grew up in relatively obscurity in medieval Germany, but his invention of movable type revolutionized the world of communication and his name and his invention live on in worldwide fame.
---
Why Is It That Clocks Go Clockwise?
Clocks, at least the ones that are not digital and still show hour and minute hands, turn in one direction, clockwise. That is sort of a circular argument, though: What direction does a clock turn? The answer is clockwise, which is a word that means "the direction a clock turns." The more accurate question is this: Why do the hands on a clock turn the way that they do? The answer has its roots in ancient history.
Have a suggestion for this feature? Email Dave.
---
Significant Sevens
are the highest, the lowest, the deepest, the farthest, the oldest, the youngest, and a host of other lists in economics, geography, history, and much more.
---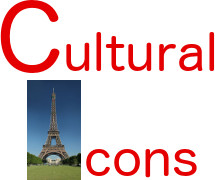 Cultural Icons
are the instantly recognizable monuments, landforms, buildings, and many other kinds of landmarks that define a people, place, or culture.