---
Current Events

Facial Recreation for 1,200-year-old Peruvian
December 17, 2017

After 1,200 years and more than 200 hours of painstaking recreation, archaeologists now know what a long-dead Peruvian noblewoman looked like. The woman was found along with 57 other noblewomen, among them four queens or princesses, in an undisturbed tomb now called El Castille de Huarmey, near the coastal town of Huarmey, nearly 300 miles northwest of Lima. Archaeologists Roberto Pimentel Nita and Milosz Giersz discovered the tomb. The woman they termed the Huarmey Queen was in her own private chamber, which contained jewelry, a silver goblet, a ceremonial axe, golden weaving tools, and a host of other luxury items.
Mini Swiss Railway Climbs Steepest Hill Yet
December 17, 2017

The world's steepest funicular railway has opened in Switzerland. The railway is at the Alpine resort of Stoos, and the carriages have been specially designed so that passengers stay upright during the 110-percent-gradient climb. The overall upward climb of the Stoos Bahn, from the town of Schwyz to the village of Stoos, is 110 meters (360 feet), spread over a horizontal distance of 1,720 meters (just more than a mile). Stoos is 1,300 meters (4,265 feet) above sea level. The carriages look like barrels. They tilt on the way up and down, so that the people riding don't have to; each one-way journey lasts four minutes, as the train reaches a top speed of 10 meters (32 feet) a second.
Mummy, Mural Highlight Tombs Finds at Luxor
December 10, 2017

Archaeologists have found another treasure trove of tombs in Egypt. Included in the find in two tombs near Luxor were a linen-wrapped mummy, gold-plated funerary goods, and a beautiful nearly intact wall mural. The tombs, as usual, had multiple rooms. One tomb had five entrances that led to a rectangular hall; the other tomb had a nearly 20-foot burial shaft that led to four side chambers. The tombs were found at Draa Abul Naga, near the site of another recent find, that of a goldsmith named Amenemhat. Mostafa Waziry, leader of the current excavation, said that he thought that one of the bodies in one of the newly found tombs belonged to a man referenced in evidence found in the goldsmith's tomb. On the wall of one of the tombs is a large mural depicting a banquet or other social event.
Abu Dhabi Louvre to Show $450 Million Painting
December 8, 2017
The Leonardo painting that shattered a record recently will soon be on display in Abu Dhabi. Salvator Mundi, which sold recently for $450 million at a Christie's auction in New York, will hang on the wall in the Louvre Abu Dhabi, which opened in November 2017. The museum has not said whether the painting will be on permanent display. The Louvre Abu Dhabi, the first such named museum outside France, already owns 600 artworks and has displayed 300 other artworks, on loan from other owners.
Massive World Map Whole Again after 430 Years
December 10, 2017
A 430-year-old map that could fill a room is now available in full form online. The 60 individual sheets that make up the 1587 world map drawn by Italian mapmaker Ubrano Monte has for many years been bound together as an atlas; they were intended to be one giant image, however. After painstaking scanning of each page with an eye toward reconnection, geographers can now see the original image as it was intended to be displayed. The map, which measures more than nine feet on a side.
Russia Banned from 2018 Winter Olympics for Long-term Doping
December 5, 2017
In making the decision, a special panel cited the results of an investigation that found evidence of systematic doping involving more than 1,000 athletes in more than 30 sports for a number of years, most recently during the 2014 Winter Olympics, which took place in Sochi, Russia. The panel found evidence of doping and actions to cover it up during the 2012 Summer Olympics and as far back as 2011.
Evidence Points to New Landing Point for Caesar's Britain Invasion
December 2, 2017
Evidence discovered by chance has convinced a team of archaeologists that Julius Caesar's second invasion of Britain landed first on the Isle of Thanet, in opposition to a longstanding theory of the Romans' arrival elsewhere. Caesar is known to have brought a considerable amount of men, ships, and supplies to Britain twice, in successive years, 55 B.C. and 54 B.C. The first trip was little more than a sustained visit; the second trip has long been called an invasion because it involved 20,000 men and a few battles with native British tribes. Caesar's own account of the topography he saw matches that of the area in and around Kent's Pegwell Bay, said the archaeologists, from the University of Leicester. Excavations commenced in earnest after discovery of a large defense ditch at the Thanet hamlet of Ebbsfleet that matched ones known to be Roman in AlÚsia, in France. Caesar and the Romans won a decisive victory over the Gauls there in 52 B.C. Excavations at the Ebbsfleet site have also turned up remains of iron weapons, including part of a pilum, a Roman javelin. Pottery found in the 5-meter-wide ditch dates to the 1st Century B.C.
Crickets the Protein Source in Finnish Bread
November 26, 2017
If eating insects doesn't bug you, then this bread is for you. Fazer, a bakery based in Finland, has started making bread from flour that includes dried crickets. The bakery claimed that it was offering the world's first insect-based bread for store purchase. It's not all crickets in the dough, though. Also in there are wheat flour and seeds. The addition of the crickets adds protein to the mix. The company said that each normal-sized loaf contained about 70 ground crickets and came with a slightly higher price tag than "normal" bread.
Share Tables Help Schools Avoid Food Waste
November 26, 2017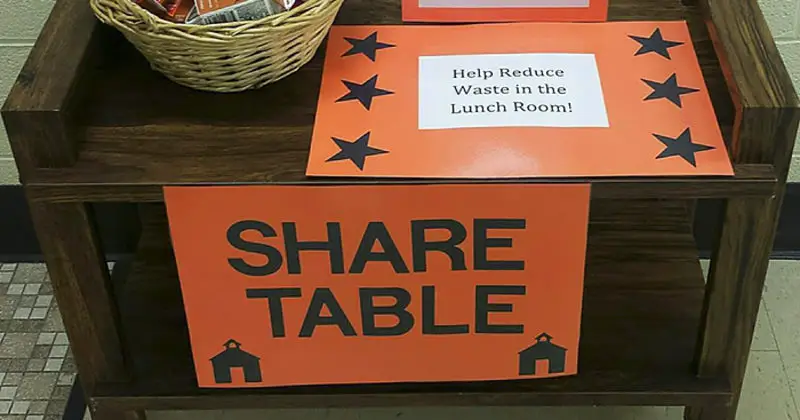 Share Tables are catching on in schools across the U.S. Students are required to accept a certain amount and number of foods as part of the federal school lunch program. Another rule states that each children must be given fruit or vegetables. Not all students like the taste of the fruits or vegetables that they care given; however, they can also mix and match by swapping something from their plate for something on a Share Table. It can be food or drink, not hot or unsealed. Items that need to be kept cold, like milk or yogurt, are stored in chilly bins or in icepack-lined trays.
Painstaking, Edible Entries at Gingerbread House Competition
November 22, 2017

All told, the National Gingerbread House Competition had 170 entries, from 17 U.S. states and Canada. It was the 25th such event, which takes place every ear in Asheville, N.C. Notable among the entries were some by previous grand prize winners. Professional judges chose winners in four categories: child, youth, teen, and adult. Among the strict criteria were the requirements that entries must be at least 75 percent gingerbread and that all of an entry must be edible, including any base or adhesives. For some of the more complicated entries, that edibility requirement was a tall order. As well, all entries were notable for their attention to detail, which the creators assured the judges required hours and hours of painstaking work and dedication.
3,000-year-old Castle Found under Turkish Lake
November 21, 2017

Archaeologists searching for something legendary have found something more concrete, a 3,000-year-old castle. The castle is deep under the surface of Lake Van, the largest lake in Turkey and second-largest lake in the Middle East. The lake is thought to have been formed out of a volcanic eruption of nearby Mount Nemrut. The archaeologists, from Van YŘzŘncŘ Yil University, started exploring several years ago. Recently, they found a castle, with walls 10 feet high and stretching nearly half a mile around. The castle was built, the archaeologists say, by the Urartu culture, also known as the Kingdom of Van, which had a capital called Tushpa near the lake and ruled the area for nearly three centuries, ending in the 6th Century B.C.
8,000-year-old Rock Art Shows Dogs on Leashes
November 20, 2017

Rock art from 8,000 years ago shows the oldest yet known images of dogs on leashes, an archaeologist says. Maria Guagnin, of Germany's Max Planck Institute for the Science of Human History, found nearly 350 images of dogs in art work carved into rocks in Jubbah and Shuwaymis, two sites in what is now northwestern Saudi Arabia. The dogs feature in hunting scenesľhelping humans hunt gazelles, ibexes, and lionsľ and, Guagnin says, some are clearly shown on leashes, tied to the waists of their owners. The dogs depicted have short snouts, curled tails, and pricked up ears, much like the modern Canaan breed of dog.
Space Needle Time Capsule Opened 15 Years Late
November 20, 2017

New construction has found a forgotten glimpse of times past. Building workers at Seattle's Space Needle unearthed a time capsule buried in 1982 and intended to be opened in 2002. On the outside of the capsule was a drawing of the tower done by architect John Graham, the building's designer; also on the outside was written, in flowery handwriting, "Time Capsule to be opened April 21, 2002." The writing was done by the wife of Rod Kauffman, who was operations manager at the Space Needle in 1982. The two originally met on one of the building's elevators. Kauffman was on hand for the opening of the capsule, 15 years late. Inside were familiar items like letters, postcards, and photographs from the year the capsule was buried, 1982. Also included in the heavy metal box were things dated further back, to 1962, when the Space Needle opened, as part of the World's Fair: a menu from the restaurant Top of the Needle and an old audio tape of a 20th anniversary broadcast.┬
3-D Crosswalk Has People Talking ÔÇô and Stopping
November 20, 2017

A 3-D crosswalk in Iceland has convinced motorists and pedestrians that they are seeing things. It's the brainchild of Ralf Trylla, the environmental commissioner in┬ ═safj÷r­ur, a town of about 2,600 in the Westfjords, in the northwest part of the country. The painted lines of the crosswalk appear to be floating above the ground. The town council granted Trylla the necessary permits in short order, and the painting began. Since its appearance, the crosswalk has served as a curiosity for many and a deterrent to speeders. Just about everyone who has approached the crosswalkľwhich is on a one-way street in a residential part of townľhas stopped, if only to appreciate the optical illusion.
Out of This World: Leonardo Painting Tops $450 Million at Auction
November 15, 2017
A Leonardo painting has set an auction by quite a long way, selling for $450 million. Christie's entertained bids from four bidders in the auction room and one on the phone for 19 minutes before the auction ended, with the anonymous phone bidder taking it. The painting, Salvator Mundi, was created about the same time as the Mona Lisa, art historians believe, but had private owners for centuries before being rediscovered in 1900.
Climate Change Savaging Natural Wonders: Report
November 13, 2017
The world's wetlands and other natural wonders are increasingly under attack from climate change, a new report concludes. The report, from the International Union for Conservation of Nature (IUCN), found that 62 natural wonders around the world were damaged and at risk from global warming; that figure has doubled in just three years. The Everglades are an example of a wetlands that has experienced a rise in sea level. Elsewhere, rising river levels have created fierce flooding. More famously, the sea has already swallowed a few islands in the Bay of Bengal and is threatening a handful of island nations in the Pacific. The report was published to coincide with the United Nations climate summit in Bonn, Germany.
Rival Group Claims U.S. Representation at Climate Conference
November 13, 2017
The official U.S. delegation to the United Nations climate summit has scheduled a meeting on the future of coal. Sensing the irony, a rival group made up of leaders of large U.S. states, cities, and businesses has requested its own represenation at the summit. Former New York Mayor Michael Bloomberg was a keynote speaker at an event to launch a drive called America's Pledge, an effort to ensure that climate change is at the forefront of discussions involving representatives of America. Current California Gov. Jerry Brown is also in attendance, as are four U.S. Senators, several mayors, and a handful of representatives of major U.S. corporations.
Carbon Emissions Predicted to Set New Record High
November 13, 2017
Scientists are expecting a record high in carbon emissions in 2017, after three years of flat growth.┬ The prediction, of a 2-percent growth, comes in the Global Carbon Budget report, produced by a group of several dozen research institutions and emissions experts. The official number is expected to be 37 billion tons of carbon dioxide, the highest total ever.
3D Tour for 'Void' Found Inside Great Pyramid
November 12, 2017
You now have another way to see inside the Great Pyramid of Giza. The catch is that you'll have to go to Paris. That seemingly contradictory statement is made possible by 3D technology, specifically a virtual reality tour designed by the team of scientists who last week┬ announced the presence of a large "void" inside the famed pyramid.┬ The scientists, from the Heritage Innovation Preservation Institute Scan Pyramids project, used space-age technology and cosmic rays to do the scan; the result was a previously unknown space, which researchers are not sure is a chamber or a corridor. Visitors to the HIP.institute in Paris can now don a virtual reality headset and "see" the interior of the Great Pyramid, including the "void."
Human Driver Caused Driverless Shuttle Collision
November 12, 2017

Human error caused a collision between a truck driver and Las Vegas's first self-driving shuttle, authorities have confirmed. The shuttle was on its first day of covering a half-mile loop around downtown Las Vegas. While in motion, the shuttle's onboard sensors detected the presence of another vehicle and stopped. The other vehicle, a large delivery truck, pulled out into the street from a loading bay; in doing so, the truck grazed the front bumper of the shuttle. The truck driver was cited after the collision. Eight people were onboard the shuttle at the time. No one in either vehicle was injured.
Ancient Gymnasium Found in Egypt
November 12, 2017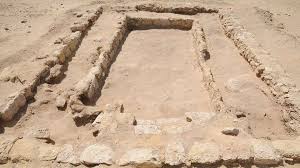 A team of Egyptian and German archaeologists have found the first known ancient gymnasium in Egypt. The gymnasium recently unearthed is near what was at that time a village named Philoteris.┬ The initial population of the village was 1,200, one-third of whom were Greek. The village was in an area known as Fayum, which was popular with Greek settlers. The gymnasium would have once had several meeting halls, a dining hall, and a large courtyard, according to Cornelia R÷mer, leader of the excavations. Surrounding the building would have been large gardens and a 650-foot-long racing track, R÷mer said.┬
High Court Rolls Out Electronic Filing
November 12, 2017
The U.S. Supreme Court now accepts electronic submissions.Rolling out a new e-filing system, the Court joins the lower courts in accepting non-paper documents. People wishing to file documents regarding cases to be argued before the High Court can find a┬ link on the Court's website┬ but must have registered with the Court before filing. This is intended primarily for lawyers filing on behalf of someone else.┬ The Court has not abandoned paper altogether, however: Parties to High Court suits will still have to submit paper versions of the documents, for awhile.
Repeat Performance for La Ni├▒a
November 12, 2017
The "little girl" is back again this year, as far as the weather is concerned. The Climate Prediction Center has announced the formation of a La Ni˝a for the second year in a year. La Ni˝a is a natural cycle that features cooler-than-average ocean temperatures in the central Pacific Ocean, which has varying effects on weather patterns across the United States and across the world. The 2017 La Ni˝a is forecast to be weak, so a predicted down year for U.S. agricultural production might not be so severe.
New Space Found Inside Great Pyramid
November 2, 2017

The Great Pyramid at Giza has revealed yet another secret. A team of scientists using space-age technology has revealed the presence of a hidden space. Pharaoh Khufu's grandest achievement, more than 450 tall, was built more than 4,000 years ago and was sealed until A.D. 820. Those who opened the pyramid found three chambers inside, connected by a large corridor known as the Grand Gallery. The Queen's chamber is at the center of the pyramid; the King's chamber is above that; and another chamber is below the base.Until now, searches for other chambers have proved fruitless. A team of scientists from Japan's Nagoya University and KEK physics lab have employed a host of new technologies combined with the use of cosmic rays; the result was a previously unknown space, which researchers are not sure is a chamber or a corridor.
Seaborne Plastic Waste Turned into Clothing
November 5, 2017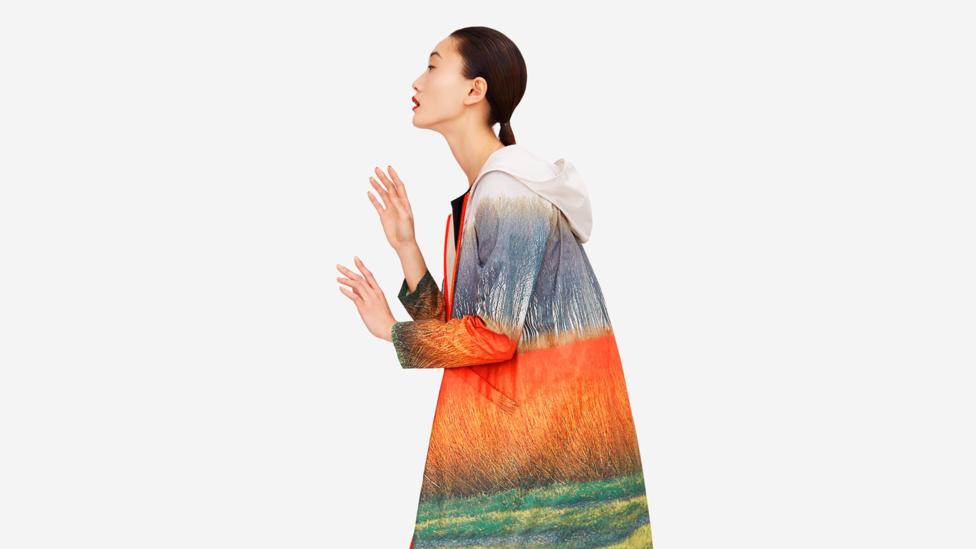 A clothing company has begun a sustainability project to make clothes out of plastic garbage from the sea. The company, Spain's Ecoalf, sports a program called Upcycling the Oceans. Fishers gather plastic from the Mediterranean, the company turns the plastic into pellets, which are then used to create filaments to use in clothing. The Madrid-based company, begun in 2009 by environmentalist Javier Goyeneche, has already released a collection of bright clothes made from recycled fishing nets. The clothing efforts are also intended to draw attention to the ever-growing amount of plastic waste in Earth's oceans.
Course of Running Race Illustrates Gerrymandering
November 5, 2017

Runners in Asheville, N.C., recently participated in a 5K race (3.1 miles) that followed a nontraditional route, one designed to prove a political point. Asheville is in North Carolina's 10th and 11th Congressional districts. The city used to be in one district. The Republican-controlled legislature redrew the shape of the two districts, both of which elected Republicans to the House of Representatives in 2016. The race course for the Asheville 5K run was a zigzag affair, with sharp corners and repeated steps, effectively tracing the boundary between the two congressional districts. Race organizers designed the course route as nonstandard to call attention to the "gerrymandered" districts that resulted from the 2011 redistricting.
Anne Frank Proposed as Name for German Train
October 31, 2017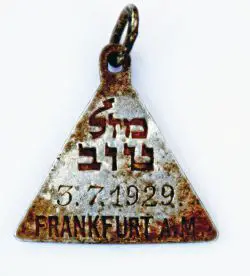 The operator of Germany's state rail system has proposed the idea of naming a train after Anne Frank, the young Holocaust victim whose diary has been read around the world. The response to that proposal has not been universal acclaim. Most prominent of the critics of the proposal is the Anne Frank House, which was once the Amsterdam house where Anne and her family hid from the Gestapo but is now a museum. Officials there said that the proposal evoked great pain in reminding people of the way that the Frank familyľand so many people like themľ died. A great many Jewish and other enemies of the Nazi state were sent to concentration camps aboard trains. Deutsche Bahn, the train operator, said it planned to name one of its new high-speed trains after Frank as a memorial to her. That idea found favor with many people who echoed that sentiment.
New Investigation into Anne Frank Cold Case
October 31, 2017
A retired FBI agent is heading up a new investigation into the events that led to the death of Anne Frank, the young Holocaust victim whose diary has been read around the world. Vince Pankoke, known for investigations into Colombian drug trafficking and the September 11 attacks, and a team of 19 experts will use new-age technology to go back over evidence unearthed in previous investigations, with the goal of shedding more light on how Frank and her family were betrayed.┬
Dubai Announces Plans for Revolving Apartments Tower
October 31, 2017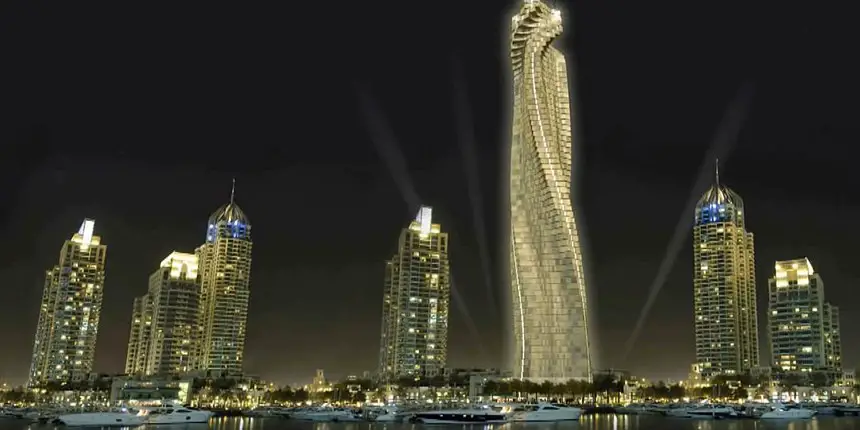 Dubai, already home to the world's tallest building, has announced plans for a shape-shifting skyscraper. The Dynamic Tower will reach "only" 1,273 feet into the sky when it is completed, possibly as early as 2020. However, plans call for each of the tower's 80 floors to be able to rotate a complete circle independently of any other floor, meaning that people inside can experience different views on an ongoing basis.
'Distracted Walking' Law Targets Mobile Phone Users
October 29, 2017
Hawaii's largest city has made it illegal to cross the street while staring down at a mobile device. Honolulu, with an estimated population of more than 400,000, has a new law targeting "distracted walking"; those who are caught breaking the law will face a fine of up to $99. Anyone who happens to be making an emergency phone call while "distracted" will not face a fine.
Persian Gulf Crisis Stretches to 4 Months
October 29, 2017
The diplomatic crisis in the Persian Gulf region is entering its fourth month, with no signs that it will be resolved anytime soon.The target of a blockade, Qatar is continuing to try to cope without an open border with its only land neighbor, Saudi Arabia, and with disruption of its air and sea traffic. Saudi Arabia and three other countries, have refused a diplomatic solution for several weeks. The last communication between Qatari Emir Sheikh Tamim bin Hamad Al Thani and Saudi Crown Prince Mohammed bin Salman was a phone call on September 8; that conversation did not result in any resolution of the crisis.
Titanic Survivor Letter Sets Record at Auction
October 22, 2017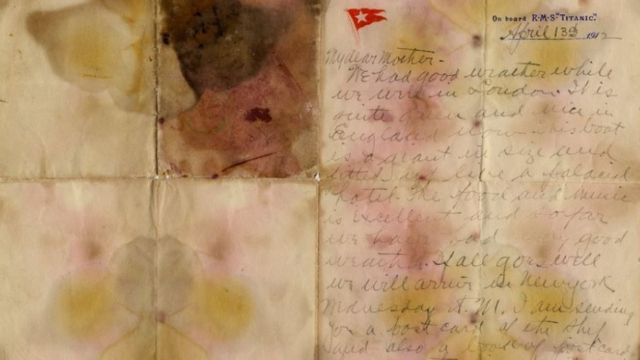 A famous letter that survived the sinking of the Titanic has set a record at auction. The only known letter on Titanic notepaper to have gone into the Atlantic and come back out again sold for 126,000 pounds (US$166,363). American businessman Alexander Oscar Holverson wrote the letter on April 13, 1912, the day before the famed ocean liner hit the iceberg that caused its doom. He and his wife, Mary, had boarded the ship in Southampton, bound for their home in New York. He wrote the letter to his mother.
Ancient 'Gates' Found in Saudi Arabia
October 22, 2017

Archaeologists have discovered in Saudi Arabia a few hundred stone structures that are very, very old. Found in Harrat Khaybar, a volcanic region in the west-central part of the country, the gates and walls are man-made and could date back thousands of years. Archaeologists are still not sure how old the stone strucutres are. They made the discovery primarily examining satellite imagery. The longest gate is 1,699 feet in length; the shortest is 43 feet in length.
Leonardo Painting Auction Prediction: $100 Million
October 15, 2017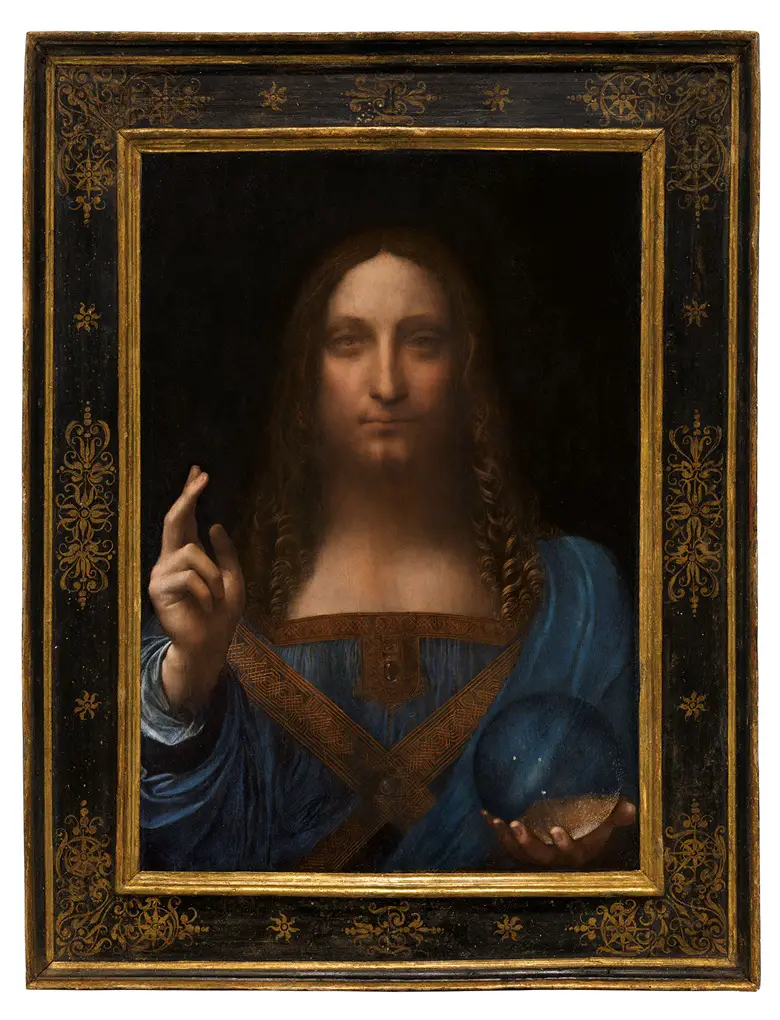 A painting by the creator of the Mona Lisa could fetch $100 million at auction. Leonardo da Vinci's Salvator Mundi was painted about the same time as the Mona Lisa, art historians believe, but had private owners for centuries before being rediscovered in 1900. Officials said that the price paid for the painting in a 1958 Christie's auction was $60. The painting was identified as Leonardo's work only in 2011. It is the only known Leonardo painting still in private hands.
Great Pacific Garbage Patch Tapped for Statehood
October 7, 2017
A drive to declare the Great Pacific Garbage Patch an official nation is gaining momentum, with more than 130,000 people already applying for citizenship. The environmental charity Plastic Oceans Foundation began a campaign to petition the United Nations to recognize a new country, Trash Isles, as a way to call attention to the ever-growing amount of plastic and other garbage in the northern pacific Ocean. The latest estimates say that Trash Isles would be the size of a large country.
Bronze Statue Arm Found in Antikythera Wreckage
October 7, 2017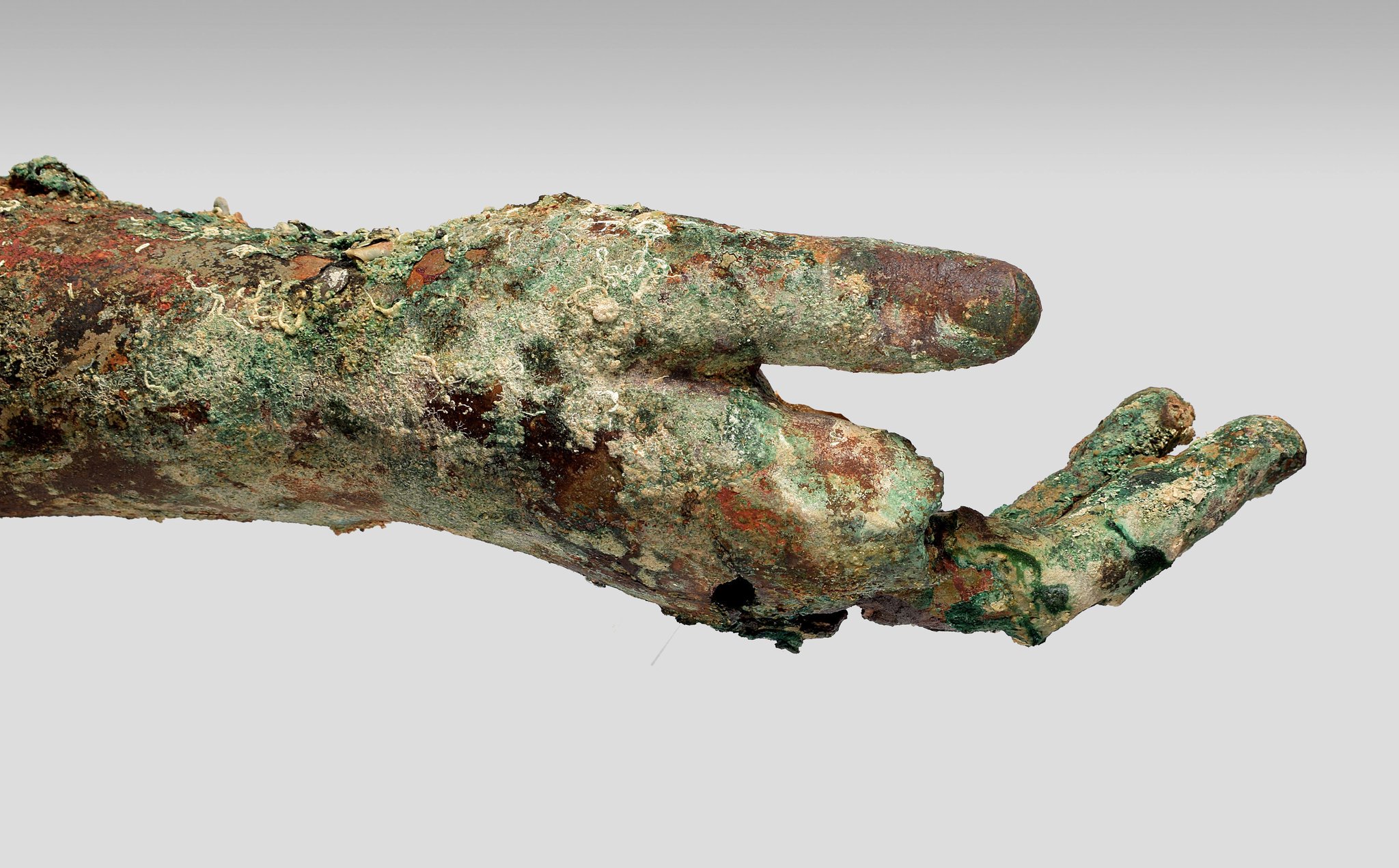 The encrusted fingers of a recently rediscovered statue point to greater treasures yet to come, according to archaeologists working at the famed Antikythera wreck, off the coast of the Greek island of the same name. The ship, which sunk in 1 B.C., has revealed many treasures in its time, none perhaps more enticing and maddening than the Antikythera Mechanism, which many people think was a primitive form of computer. Initial discovery of the wreck occurred only in 1900. Since then, several expeditions have turned up notable finds, including a bronze statue called the Antikythera Youth, which now stands in Greece's National Archaeological Museum. Much more recently, a team of divers from Greece and Sweden have been exploring the site, at times employing an underwater metal detector built for the purposes, in a newly funded endeavor. Their latest find is an intact arm that would have been part of a bronze statue onboard the ship. The archaeologists think that as many as eight other bronze sculptures are yet to be found.
Saudi Women to Join World's Drivers
October 1, 2017
Women in Saudi Arabia have won the right to drive. Saudi King Salman bin Abdulaziz announced that women could begin achieving a driver's licence in June 2018. The population of Saudi Arabia, as of the 2016 counting, is 32 million. Nearly half of those are women. Women were┬ granted the right to vote in 2015 and to run for seats on local councils. However, women are still prohibited from doing many other things. For example, they cannot, without the consent of a male "guardian (husband, son, or father), travel outside the country, open a bank account or a business, decide whom they marry, or undergo certain medical procedures. Activists said that they intended their next target to be the laws the so-called "guardianship laws."
Evidence Bolsters Submerged Continent Claim
October 1, 2017
Evidence suggests that Earth could indeed have eight continents, one of which is on the seafloor. Earlier this year, scientists suggested the presence of a large underwater mass known as Zealandia, which sunk beneath the waves tens of millions of years ago but was, when it was at sea level, very large indeed. A nine-week voyage to the seafloor off New Zealand and Australia revealed evidence of land-based fossils on the submerged landmass, which is now more than 3,200 feet below the surface. As well, the expedition found that Zealandia's crust was not as deep as the surrounding oceanic crust, confirming the theory that the land was once much higher up. Working aboard a ship called the JOIDES Resolution, the scientists drilled more than 8,000 feet below the surface, at six sites at various points along the Zealandia landmass. What they discovered included remains of pollen from land plants and remains of organisms whose home is in warm shallow seas.