---
Current Events
WWI U-Boat Wreck Found off Belgium
September 24, 2017
Archaeologists have found the 100-year-old wreckage of a German U-Boat off the coast of Belgium. The scientists did not divulge the exact location of the wreck, which dates to World War I, but they did release many other details. The 88-foot-long sub was a Type UB-II vessel, one of 18 that conducted raids against British ships from occupied ports in Belgium. The 11th such discovery in Belgian waters, the boat was found in 2014 but was thought to date to World War II because authorities had no records of a German U-Boat sinking at that location.
Fossil Footprint Thief Can't Cover Tracks
September 24, 2017
A would-be thief of fossil footprints has been caught and the artifacts returned. The footprints, found recently in Trachilos on the island of Crete, are thought to be 5.7 million years old. A paleontologist discovered the footprints, which number a few dozen, in 2002 and thought at the time that they were mammalian but not necessarily human. Further research led the scientist to conclude that a human-like creature left the footprints. The study announcing those findings was published on August  31, 2017. Not two weeks later, a visitor to the site reported that large chunks of rock containing several of the footprints were missing.
Germany Tests Flying Taxi
September 24, 2017

Germany has launched itself into the flying taxi market. The Munich-based Lilium Aviation is working on a winged car-for-hire and has already completed an unmanned test.  A manned test flight is planned for 2019. The company hopes to offer, beginning in 2025, a two-seat and five-seat plane, both capable of reaching a maximum speed of 186 mph.
Paris Gets Summer Olympics at Last
September 17, 2017

In 2024, the Summer Olympic Games will take place in Paris, the third time that city will have been host. When that happens, Paris will match London for the most times being a host. Paris was host in 1900 and 1924; London was host in 1908, 1948, and 2012. Paris had put in bids three times in the past 25 years: 1992, 2008, and 2012. The headline in France's main daily sports paper, L'Equipe, was ENFIN, which means "finally."

The New Crayon Color: It's Bluetiful'
September 17, 2017

It's a "bluetiful" day for crayon collectors, as Crayola has announced the name of its new color. The winning vote-getter in an online contest, Bluetiful will officially replace Dandelion soon in boxes of crayons. The company reported more than 90,000 votes overall. An initial list of names was pared to five; the other four were Blue Moon Bliss, Dreams Come Blue, Reach for the Stars, and Star Spangled Blue. Bluetiful is based on a newly created pigment, YinMn, discovered by scientists looking for materials to use in building electronics.
Toy Swords Found at Famed Roman Britain Fort
September 16, 2017
Toy swords are now among the finds at Vindolanda, a Roman-era fort just south of Hadrian's Wall in England. A group of archaeologists have renewed excavations at the site of the famed Vindolanda Tablets, first found in the 1970s. A report in July told of another find of letters like the ones already enshrined in the lore of archaeological finds that include the oldest-known handwriting in Latin by a woman. The swords were in adjacent rooms in the remains of the cavalry barracks. Both swords were made of iron. The pommel of one contains a polished stone. Also unearthed were arrowheads, combs, hairpins, shoes, and writing tablets.
Oldest Women's Jeans Date to 1934
September 3, 2017
The oldest known pair of women's jeans is now in the hands of their maker. Levi Strauss & Co. recently purchased a pair of jeans made specifically for women in the early 1930s, a decade before such trousers became mainstream for women and only then because of the war effort during World War II. The owner of the jeans was Viola Longacre, who died recently at age 100.
Babylonian Trigonomeric Tablet Oldest Yet Known
August 26, 2017
New research has the potential to rewrite the history of trigonometry. A clay tablet dating 3,700 years ago, to ancient Babylonia, has a trigonometric table, researchers now say, after completing new studies into the tablet.
USS Indianapolis Wreck Found 72 Years Later
August 26, 2017
The families of those who perished on the USS Indianapolis now have a bit of closure 72 years later, after the wreck of the heavy cruiser was found on the bottom of the Philippine Sea. A Japanese submarine torpedoed the Indianapolis on July 30, 1945
Unexploded Bomb Found near Crippled Fukushima Nuclear Plant
August 20, 2017
As if the workers at the Fukushima Dai-ichi Nuclear Power Plant didn't have enough to worry about, with continued problems stemming from the 2011 earthquake-tsunami combination that killed thousands, they have now discovered an unexploded bomb dating to World War II underneath a nearby parking lot.
Punic Win Powered Roman Economic Takeover: Study
August 20, 2017
Rome's victory in the Second Punic War was an economic turning point as well as a military one, researchers say. The victory, which Rome achieved despite a decades-long inspirational challenge by the Carthaginian general Hannibal, gave Rome supremacy in the Mediterranean and, more importantly to the results of the recent study, control over the silver mines in Spain.
100-year-old Fruitcake Discovered in Antarctica
August 13, 2017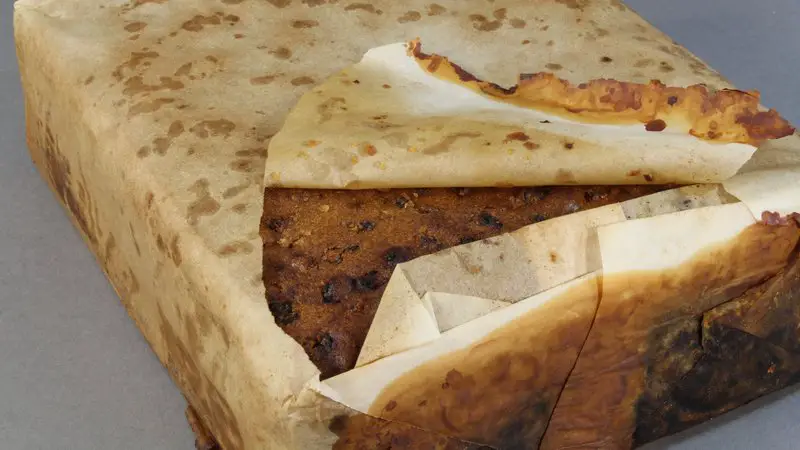 Fruitcake can last a long time, even in harsh conditions. This might be something that many people would consider an urban myth, but proof has been found, not in the pudding but in the wrapper. The Antarctic Heritage Trust, a charity based in Christchurch, N.Z., reported finding a piece of fruitcake on the Cape Adare peninsula in frigid Antarctica and that the fruitcake was still wrapped in paper, inside what was left of a tin. What the researchers at the Antarctic Heritage Trust are excited about, other than the fact that they've found really old fruitcake, is that the cake made by the British company Huntley & Palmers, the preferred brand of British explorer Robert Falcon Scott.
King Tut Had Camping Bed Prototype: Study
August 6, 2017

One of the comforts that the boy king Tutankhamen would have had is an early version of today's camping bed, researchers contend. Among the artifacts and riches discovered by Howard Carter's team when they opened the Egyptian King Tut's tomb in 1922 was a three-fold bed made of lightweight hardwood. Carter made a sketch of the bed, and later researchers took photographs of it; but until now, no one had done an in-depth study of the bed itself, its makeup, and its possibilities. A study done by Tokyo's Musashino University posits that the bed folded up into a Z-shape, thus folding three pieces into one. It is so far the only three-fold bed found in an Egyptian tomb; other found beds are two-fold.
Lusitania Telegraph Recovered from Ocean Floor
July 30, 2017
A vital communication machine from one of history's most famous shipwrecks is once again on dry land. Archaeologists have confirmed the recovery of the telegraph machine from the wreck of the Lusitania, the British ship that was sunk by a German torpedo during World War I and sank in 18 minutes, killing 1,198 of the 1,959 people onboard. Among the dead were 128 Americans.
Etruscan Honeycombs Found Preserved in Workshop
July 30, 2017

Archaeologists have discovered 2,500-year-old honeycombs in an Italian workshop once run by the Etruscans. Also among the findings were beekeeping artifacts and some bees. Remnants of bee production in ancient times are very rare. Even today, honeycombs don't last very long. The honeycombs were preserved because a fire had destroyed the workshop in which the honeycombs were stored and a subsequent layer of clay, to make way for another building, had provided an airtight seal for what was underneath.
Famed Civil War Sword Again Sees Light of Day
July 29, 2017
One of the symbols of African-American soldiers' participation in the American Civil War is back on public display, after changing hands several times in 150 years. The sword belonged to Col. Robert Gould Shaw, a white man who was in charge of the 54th Massachusetts Volunteer Infantry Regiment. The famed "54th Mass" was made up entirely of African-American soldiers, from both Canada and the United States. The regiment trained in the North and then followed orders into what many historians have viewed as an impossible task: taking the heavily fortified South Carolina stronghold of Fort Wagner.
3700-year-old Smiley Face Found on Painted Pitcher
July 23, 2017
The smiley face might be older than many people think. Archaeologists in Turkey have unearthed a pitcher that looks to modern eyes to sport a smiling face. The only paint on the pitcher is two dots above a swoosh. The pitcher is 3,700 years old.
New Robot Investigates Fukushima Radioactive Water
July 21, 2017
An underwater robot sent to survey a damaged nuclear reactor at the Fukushima Dai-ichi Nuclear Power Plant has survived its foray into radioactive waters, in the process sending back images of the devastation. The robot investigated damage to the Unit 3 reactor, caused by melted nuclear fuel that resulted from the meltdown that occurred in the wake of the tsunami that resulted from a powerful earthquake in March 2011.
New Memorial to Salem Witch Trials Victims
July 21, 2017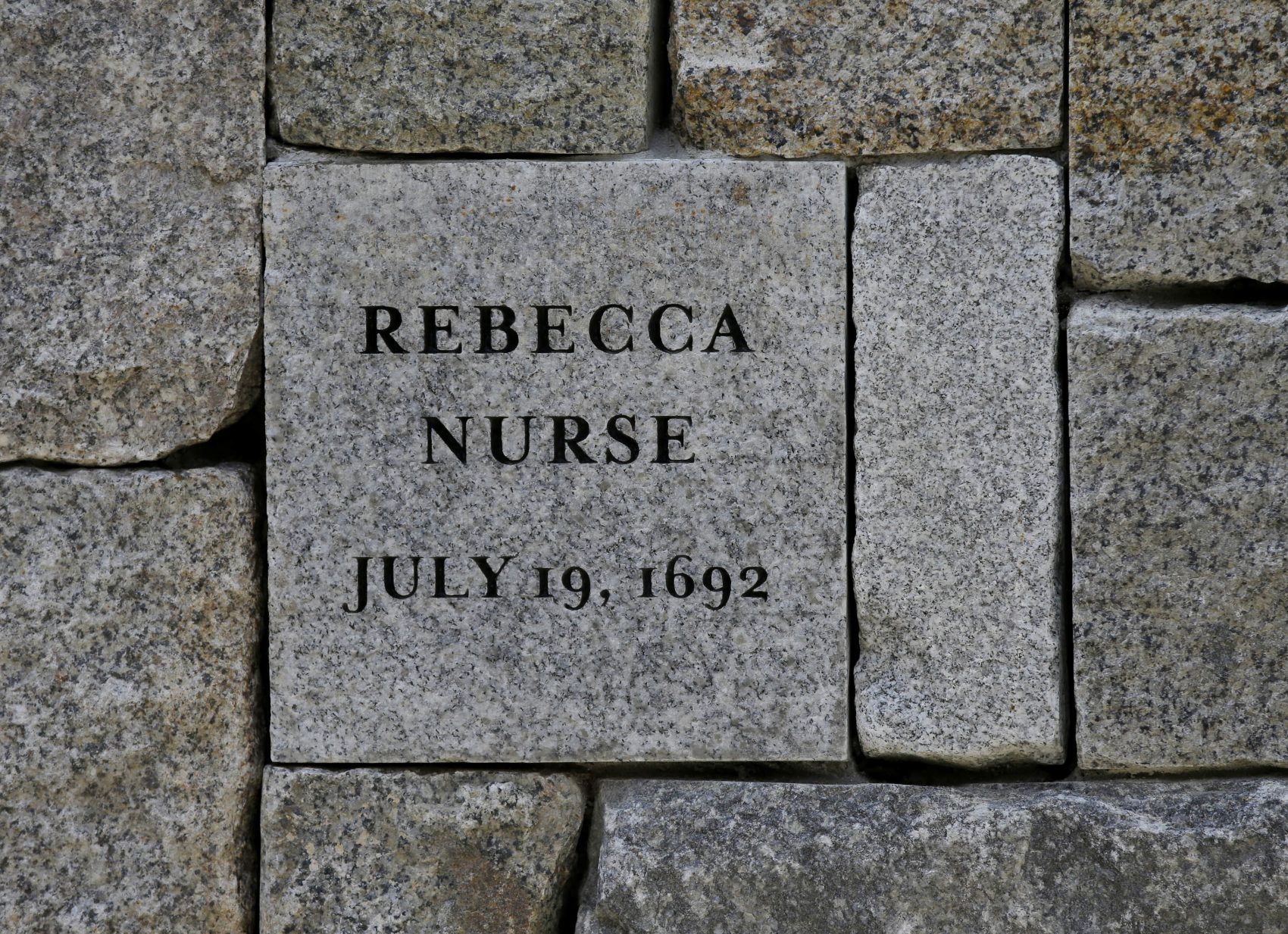 A memorial now occupies the space in Salem, Mass., where in 1692 people were killed because they were thought to be witches. The memorial is a crescent-shaped area the focus of which is a granite wall containing plates listing the names of each of the 20 people who died during the Salem Witch Trials.
Boy, 10, Discovers 1-million-year-old Fossil
July 21, 2017
A 10-year-old has discovered a fossil more than 1 million years old, by tripping over it. Jude Sparks, who is 10 now but was 9 at the time, was hiking in the desert near Las Cruces, N.M., when he fell, his movement tripped up by what turned out to be the fossilized tusk of a stegomastodon, which last lived 1.2 million years ago.
New Letters Found at Famed Roman Britain Fort
July 13, 2017
Archaeologists have unearthed new letters written nearly 2000 years ago at a Roman Britain fort. The letters were at the site of Vindolanda, once a Roman fort just south of Hadrian's Wall, far to the north of what is now Northumberland but was then part of the Roman Empire. Roman troops were stationed at Vindolanda for several centuries, beginning in the 1st Century A.D.; the fort continued to serve as a form of northern watch for decades after the Romans left, in the 5th Century A.D.
Nazi Code Machine Brings $50,000 at Auction
July 13, 2017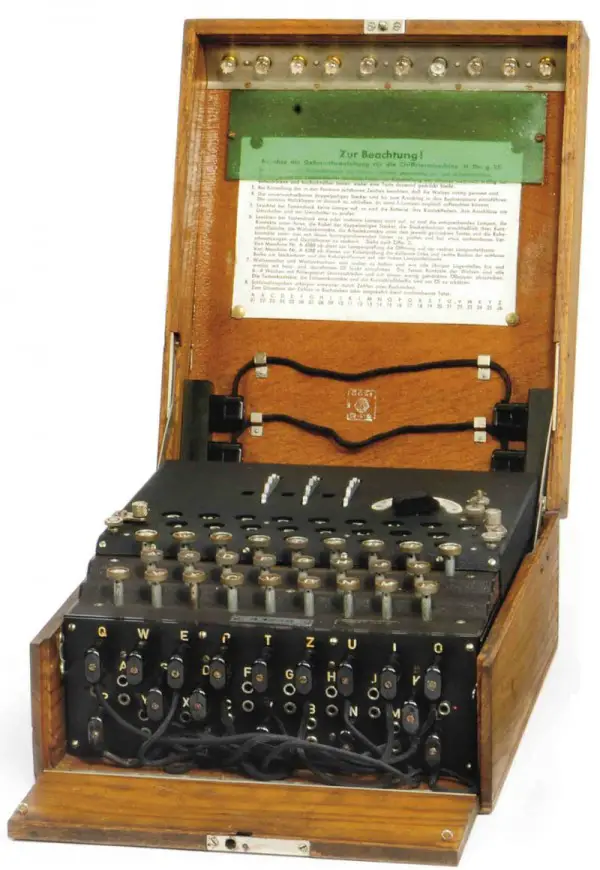 A code-making machine used by Germany during World War II has sold at auction for more than $50,000. A cryptography professor saw the Enigma machine at a flea market in Bucharest, Romania, and paid 100 euros ($114) for it. He handed the machine over to a Romanian auction house, Artmark, and the selling price was 45,000 euros ($51,000), to an anonymous online bidder. The initial selling price was 9,000 euros ($10,300). The machine, a Wehrmacht I that came in its original box, is still usable.
Supposed Photo of Amelia Earhart Predates Disappearance
July 11, 2017
A photo that some researchers concluded showed missing aviatrix Amelia Earhart and navigator Fred Noonan in Japanese hands appears in a travelogue published two years before their disappearance.
Hippocratic Manuscript Found in Sinai Monastery
July 11, 2017
A recently unearthed manuscript at a monastery in the Sinai peninsula once contained writings by the famous Greek physician Hippocrates. Archaeologists discovered the Hippocratic manuscript, which contains a medicinal recipe, as one of a number of items unearthed during a restoration of the St. Catherine Monastery, in South Sinai, in northeast Egypt.
New Efforts to Solve Amelia Earhart Mystery
July 6, 2017
Two new developments add to the mystery of the fate of famed aviatrix Amelia Earhart, who disappeared without a trace on a round-the-world flight 80 years ago. One of the new developments involves dogs; the other involves a decades-old photograph.