---
Lusitania Telegraph Recovered from Ocean Floor
On This Site
Share This Page

---
Follow This Site

July 30, 2017
A vital communication machine from one of history's most famous shipwrecks is once again on dry land.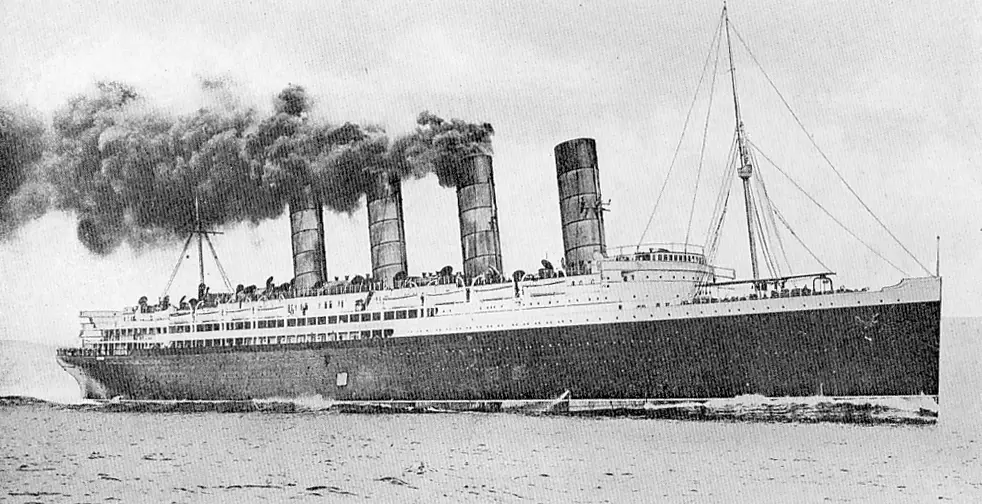 Archaeologists have confirmed the recovery of the telegraph machine from the wreck of the Lusitania, the British ship that was sunk by a German torpedo during World War I and sank in 18 minutes, killing 1,198 of the 1,959 people onboard. Among the dead were 128 Americans.
The ship set out from Liverpool on May 7, bound for New York City. One German torpedo caused the initial explosion. A second explosion occurred a bit later, accelerating the sinking of Lusitania, 11 miles off the Old Head of Kinsdale. The 787-foot-long ship sits in about 300 feet of water off the coast of County Cork, Ireland.
Lusitania had 48 lifeboats, but the crew managed to lower only six successfully. Many people ended up in the water, which was very cold; and many people died in the water, before help arrived.
Several hundred people survived, and word of the sinking spread quickly around the world. Outraged officials of the American and British government protested to the German government, which rescinded its naval "sink on sight" policy.
Public opinion in America turned sharply against Germany after the sinking of the Lusitania. However, it was another two years before American troops fought in World War I.

An Irish museum will soon display the telegraph machine, which archaeologists described as in excellent condition, along with a few other artifacts recovered from the wreck.