---
Current Events
100 Wins in a Row and Counting for Huskies
February 14, 2017
The Huskies have won 100 in a row. The University of Connecticut women's basketball team achieved that feat with a 66-55 win over South Carolina, ranked 6th in the country. The Huskies, as usual, were ranked No. 1. The streak is the longest of any college basketball team. The Huskies themselves have the second-longest streak, a 90-game endeavor that stretched from 2008 to 2010.
More 3D Scans Set for King Tut's Tomb
February 14, 2017
A team of Italian archaeologists will later this year resume the technological discussion of whether King Tut's tomb has a hidden chamber. The archaeologists, from the Polytechnic University of Turin, will use ground-penetrating and other advanced technology to scan the tomb of the famed boy king Tutankhamen at depths of up to 32 feet, beginning at the end of February, as part of a long-term project to map out the Valley of the Kings, where most of Egypt's pharaohs were buried.
Egypt Dig Turns Up Children's Footprints from 3,000 Years Ago
February 14, 2017
Children's footprints from 3,000 years ago have emerged anew in a dig in Egypt.Archaeologists excavating a royal building at Pi-Ramesse, Egypt's capital when Ramses II was pharaoh, found a few small footprints at the bottom fo a pit, in a layer of mortar that has survived all this time. The footprints measured 5.9–6.6 inches, and archaeologists said that that the feet that made those prints would have belonged to children aged 3–5.
Newly Discovered Harriet Tubman Photo on Auction
February 12, 2017

A previously unknown photograph of famed Underground Railroad "conductor" Harriet Tubman will be up for auction. The photo shows Tubman in her 40s and was discovered in an album once owned by Emily Howland, who lived in Sherwood, N.Y., near Tubman's home in Auburn. The photo is distinctive, historians say, because few photos of the famed abolitionist remain and the ones that do show her in her elder years.
Massive Battle of Atlanta Diorama Gets New Home
February 12, 2017

A massive panoramic painting showing the Battle of Atlanta has arrived intact at its new home. The 15,000-square-foot painting, known as the Atlanta Cyclorama, depicts vivid scenes of the famous July 22, 1864, battle. Viewing the entire 42-foot-tall, 358-foot-wide painting requires a 360-degree viewing experience. Workers loaded the 6-ton painting onto a flatbed truck to transport it 9 miles from its previous home, at the Atlanta Cyclorama and Civil War Museum, to the Atlanta History Centre.
12th Dead Sea Scrolls Cave Discovered
February 12, 2017
The number of caves that once contained Dead Sea Scrolls is now 12, after a discovery announced by Jerusalem's Hebrew University. Archaeologists from Hebrew University found no scrolls remaining in the Qumran cave near the other 11 but did find evidence that the 12th cave did contain such scrolls at one point. Among what was found are fragments of clay storage jars.
Divisive DeVos Makes History as Education Secretary
February 7, 2017
Elizabeth "Betsy" DeVos is the U.S. Secretary of Education. She has made history in two ways. DeVos is the first in her position to have not attended public school or had a child who did so. She is also the first Cabinet member ever to be confirmed by a tie-breaking vote in the Senate.
Competition Powers China Bike Sharing Drive
February 7, 2017

Bike sharing is steaming ahead in China, powered by smartphone access. Two companies leading the way are Mobike and Ofo. Mobike began in Shanghai in April 2016 and already has a few hundred thousand of its silver-orange bikes in 13 Chinese cities. Ofo began in Beijing in 2015 and now has 1 million yellow bikes in 33 Chinese cities and in Singapore.
3,000-year-old Royal Tomb Found at Luxor
February 5, 2017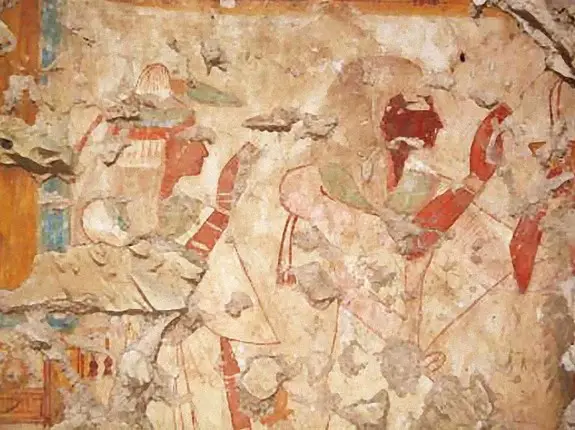 The tomb of a royal Egyptian scribe who lived 3,000 years ago is open to the elements again. Archaeologists led by Jiro Kondo of Tokyo's Waseda University discovered the tomb while excavating another tomb in a necropolis at Luxor, which in ancient times was Thebes.
Team Fluff Steamrolls to Blowout in Puppy Bowl XIII
February 6, 2017

In a year when one of the usual suspects won the Super Bowl (with the New England Patriots overcoming a historic deficit and defeating the Atlanta Falcons in winning the first overtime Super Bowl), it was a turn of the tables in the Puppy Bowl, with Team Fluff romping to a 93-38 victory over Team Ruff. Rory, a poodle who is all of 17 weeks old, scored three touchdowns in the first quarter, putting Team Fluff on the road to victory in Puppy Bowl XIII. Rory the poodle was named MVP for his efforts.
France Sours on Soda, Bans Unlimited Soft Drinks
January 29, 2017
The soda fountain will soon be a thing of the past in France. The country has instituted a nationwide ban on unlimited sugary drinks. The new regulation, part of a larger 2015 public health law, went into effect on January 27. The regulation effectively removes the concept of free refills, making it illegal for anyone to sell more than one drink that has added sugars or sweeteners. Soda is the obvious target of the regulation, which also includes sports drinks, energy drinks, and non-soda soft drinks.
Delivery Robots Rolling into Action Soon
January 29, 2017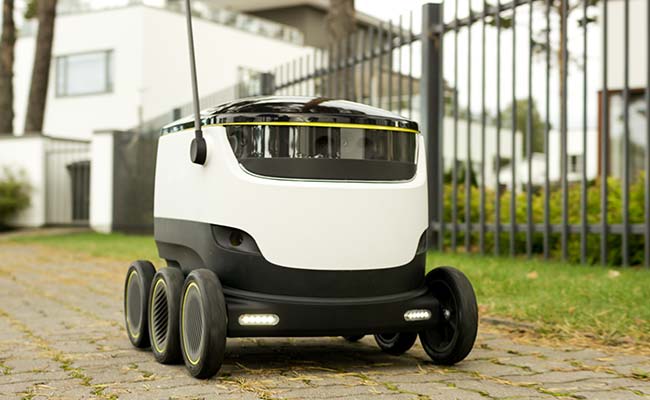 Coming to the streets of two American cities in February are delivery robots, on wheels. The six-wheeled bots are the brainchild of Starship Technologies, a company founded in 2014 by Skype co-founders Janus Friis and Ahti Heinla. Hugging the ground and going no faster than 4 mph, the delivery robots are designed for suburban areas no more than 3 miles from point of origin. A system of proprietary maps, nine high-resolution cameras, and a 360-degree ulatrasonic sensor array power the guidance system; LED lights advertise the presence of the bot on suburban sidewalks.
3D Scan Enlivens Gunpowder Plot Secret Room
January 29, 2017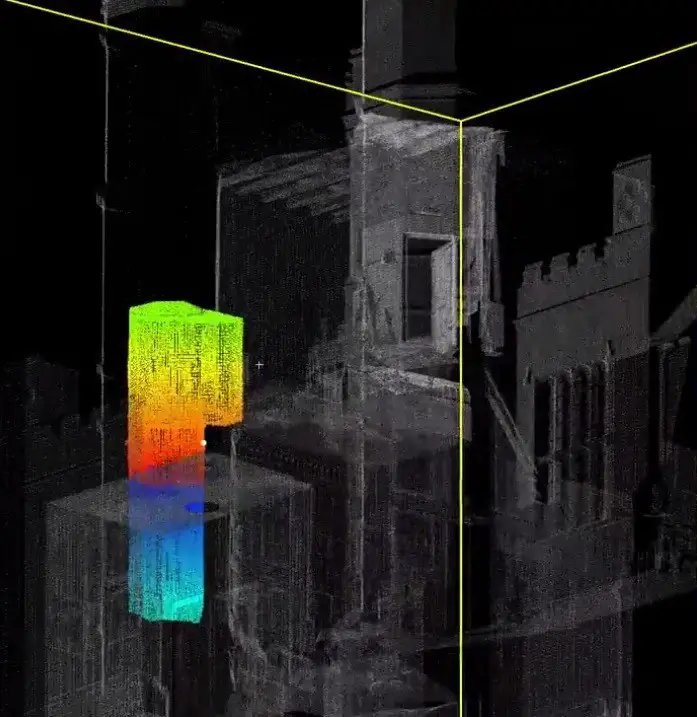 Four hundred years later, the Gunpowder Plot has thickened again, in a very high-tech way. The scheme to blow up England's king and Parliament in November 1605 was unsuccessful because the conspirators were captured and the gundpowder was never set alight. The legend of Guy Fawkes and other conspirators has lived on, inspiring anti-government protestors to this day. Now, scientists say they have used 3D scanning to uncover the true picture and potential of a hidden room in a place where the Gundpowder Plot conspirators met.
Brexit Needs Parliament, Supreme Court Rules
January 24, 2017
The United Kingdom Government will soon introduce a bill to formalise its intended exit from the European Union. The country's Supreme Court recently ruled that a decision by Parliament was needed to cement the intended "Brexit," the common name given to the initiative to leave the decades-old consortium after a nationwide referendum resulted in a majority of voters expressing their preference to Leave. The Supreme Court, meeting with its full complement of 11 judges for the first time ever, ruled 8–3 that the 1972 European Communities Act, which ushered the U.K. into the EU in 1972, when it was the European Economic Community, stipulated that Parliamentary approval was necessary.
Indian Survey Team to Remeasure Height of Mount Everest
January 24, 2017


A team of surveyors from India will soon remeasure the height of Mount Everest. The scientific expedition will aim to determine whether a severe earthquake in the Himalayas in 2015 knocked some height off the world's tallest mountain. Some reports from satellite data suggested that some parts of Nepal had risen more than 30 feet as a result of the April quake, which measured 7.8 on the Richter scale and killed more than 5,000 people. Other reports suggested drops in other parts of the Himalayas, perhaps of several feet.
App Helps Fight Food Waste in Multiple Countries
January 24, 2017
Denmark, Norway, the United Kingdom, and the United States are at the forefront of a movement to help address the problem of food waste, thanks in part to a new social media app. Too Good to Go advises people of food that would have otherwise be thrown away, and the benefit for users is that the price of what amounts to a to-go package is reduced, sometimes significantly, than what would have been the price tag for diners in the restaurants and cafes that are on the app.
Chariot Toy a Clue to Solving Ancient Curiosity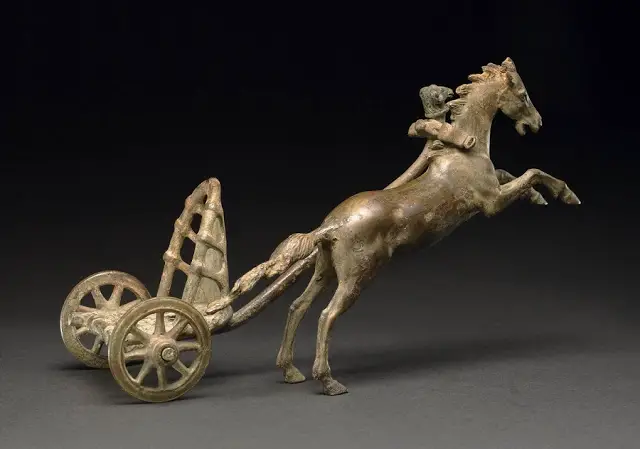 January 22, 2017
Scientists now know what kept ancient Roman chariots from crashing, and it's thanks to a toy. The British Museum displays a two-wheeled toy chariot model, found in the Tiber River in the late 19th Century. The toy has a horse and a chariot but no person aboard the chariot.
Lifelike Figures in Europe's 1st Underwater Museum
January 22, 2017

More than 300 sculptures await travellers off the coast of Spain, but visitors will need snorkel gear to truly appreciate the artworks. The Museo Atlantico is on the seafloor of Las Coloradas bay, more than 45 feet below sea level, on a an area of seabed covered only by sand. One set of sculptures contains more than 200 life-size human figures.
Egypt to Restore 600 Coffins from Pharaonic Eras
January 22, 2017
A two-country initiative will restore more than 600 coffins from Ancient Egypt. The project is funded by a $130,000 grant from the U.S. Ambassador's Fund for Cultural Preservation, which has, in past years, helped Egypt conserve an ancient temple and a Cairo mausoleum. The two-country project is affiliated with a 2016 treaty to target black market sales of Egyptian artifacts.
Online Vote to Pick New Monopoly Tokens
January 16, 2017
The public will again get to choose tokens for the popular board game Monopoly. Game maker Hasbro will release a new version of the classic property acquisition game called Token Madness. The catch this time is that the eight tokens that will be included in the new version will be chosen by worldwide vote; that vote, of course, will take place via the Internet. The top eight vote-getting tokens from a cast of 64 will represent the future.
Pendant Possible Link to Anne Frank
January 16, 2017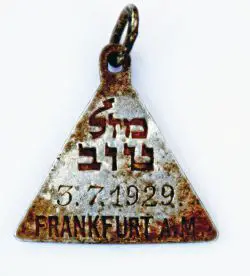 A pendant that is only the second of its kind known has been found at the site of a former Nazi death camp; the other known pendant belonged to Anne Frank. The young Jewish girl known worldwide for her diary died at the Bergen-Belsen concentration camp in 1945. She is known to have had a pendant just like the one just found.
Lights Out for the 'Greatest Show on Earth'
January 16, 2017
The curtains will soon close on the "Greatest Show on Earth." Ringling Bros. and Barnum & Bailey Circus have announced that it will close up shop in May, ending 146 years of circus entertainment. Faced with drops in ticket sales and increases in both operating costs and negative publicity, Feld Entertainment CEO Kenneth Feld made the decision to end the circus's run permanently.
Obama Proclaims Reconstruction Monument
January 15, 2017
A handful of locations in Beaufort County, S.C., will make up the Reconstruction Era National Monument, after a proclamation by President Barack Obama.
The parts of the Monument are these:
Brick Baptist Church, site of some of the first classes for emancipated slaves
Penn Center, the South's first school (originally Penn School) for emancipated slaves
Camp Saxton, where some of the U.S. Army's first African-American soldiers were based
the Emancipation Oak, site of the reading of the Emancipation Proclamation to thousands of slaves (the first reading in the South of President Lincoln's famous act).
The locations are in and around the cites of Beaufort and Port Royal and the islands of Hilton Head and St. Helena.
African-American Lady Liberty to Grace $100 Coin
January 15, 2017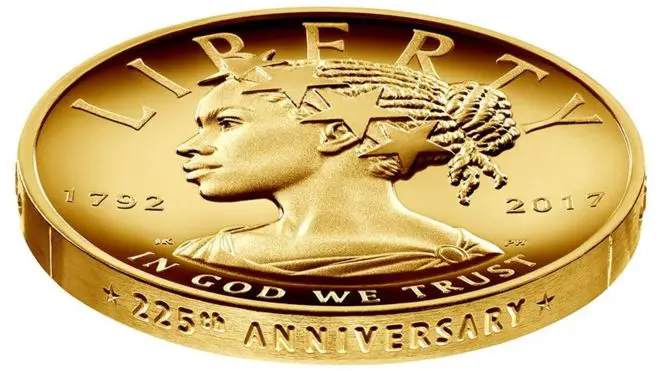 A new commemorative coin will she Lady Liberty as an African-American woman, a first for the United States. On the coin face, a crown of stars holds back Lady Liberty's hair. On the reverse is an eagle in flight. The U.S. Mint and Treasury will create 100,000 of the 24-carat gold coins, which will have one ounce and have a face value of $100.
Pinyin Creator Dead at 111
January 15, 2017
Zhou Youguang, the creator of the Romanized Chinese writing standard Pinyin, has died. He was 111. The alphabetic system he helped create is used by hundreds of millions of people in China alone and by billions of people all around the world.
Stonehenge Tunnel to Proceed
January 15, 2017
The United Kingdom Government has signed off on a plan to make it easier for tourists to get to Stonehenge. The iconic thousands-of-years-old set of stone circles in Wiltshire gets more than 1.3 million visitors a year. Most of those visitors arrive by car and find it not that easy or quick to get anywhere near the World Heritage Site. The Government's $2.4 billion construction plan, set to begin in 2020 and take four years, includes widening of the nearby highway, the A303, and also constructing a two-mile tunnel underneath the site.
New Wrinkle in D.B. Cooper Hijacking Mystery
January 15, 2017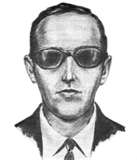 Cutting-edge technology has led to what investigators hope is a lead in the 40-year-old mystery of D.B. Cooper. Cooper hijacked a plane in 1971, got a $200,000 ransom, then jumped in midair, taking the money with him. He was not seen again. Scientists trained a powerful electron microscope on a tie that the man known as Cooper left behind, and what they found was rare earth elements. What the scientists now want is more information.
Cutting-edge Tech Enlivens 9,500-year-old Face

January 8, 2017
He's a modern-looking fellow, even if he's nearly 10,000 years old. He is the so-called Jericho Skull, and cutting-edge technology has approximated what archaeologists think he looked like all those years ago.
American Revolution Museum Soon to Open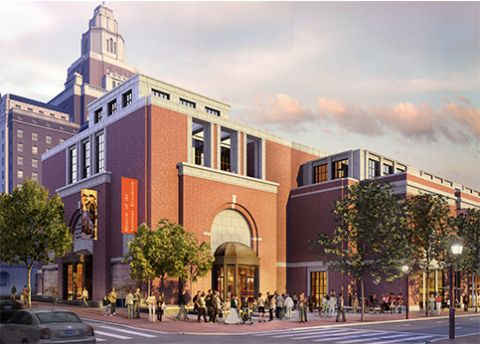 January 8, 2017
A new museum will commemorate the struggles and travails of the American Revolution. The museum will open in Philadelphia on April 19, the anniversary of the 1775 Battles of Lexington and Concord and the famed "Shot Heard Round the World."