---
Nazi Code Machine Brings $50,000 at Auction
On This Site
Share This Page

---
Follow This Site

July 13, 2017
A code-making machine used by Germany during World War II has sold at auction for more than $50,000.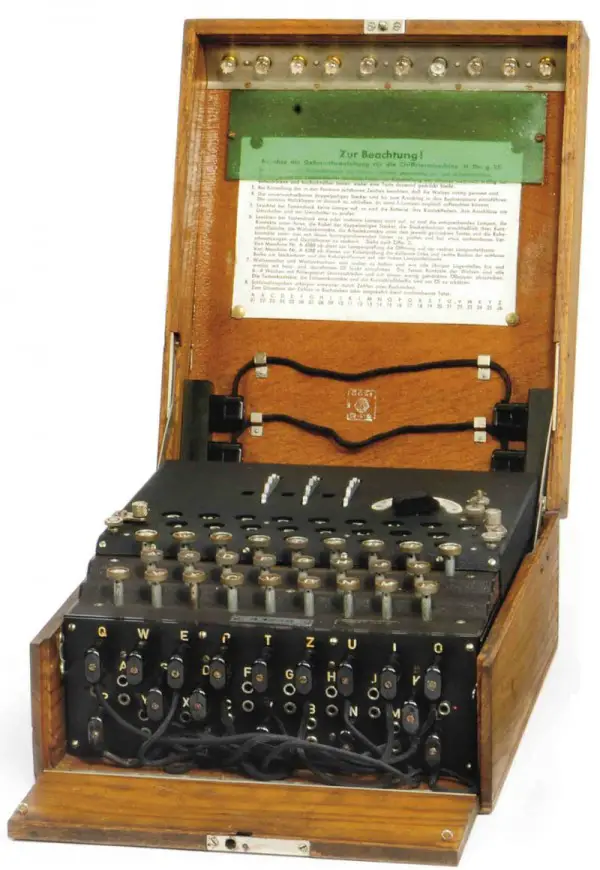 A cryptography professor saw the Enigma machine at a flea market in Bucharest, Romania, and paid 100 euros ($114) for it. He handed the machine over to a Romanian auction house, Artmark, and the selling price was 45,000 euros ($51,000), to an anonymous online bidder. The initial selling price was 9,000 euros ($10,300). The machine, a Wehrmacht I that came in its original box, is still usable.
Germany designed the Enigma machines, sophisticated rotor cipher devices, and their complicated codes to be unbreakable and maintained that status by regularly changing the codes and resetting the machines. Allied efforts, led by England's Alan Turing, to break the Enigma code finally paid off with the introduction of a code-breaking system known as Ultra. 
German forces employed up to 20,000 Enigma machines during the war. Germany's main World War II allies, Italy and Japan, used similar machines at times.