---
Current Events
172 Countries Go Lights Out for Earth Hour
March 26, 2017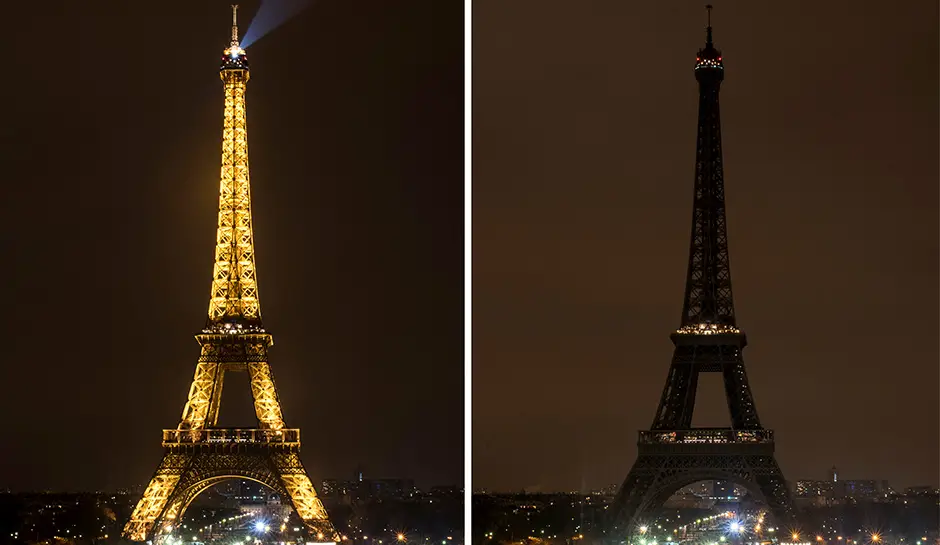 Earth Hour turned 10 with perhaps more than 10 candles lit. The iconic lights-out-for-an-hour event designed to call attention to humans' dependence on electricity (and the burning of fossil fuels to feed that dependency) and to the growing problem of global warming had millions of people in 172 countires and territories around the world taking part, according to event organizer World Wide Fund for Nature. Participants and observers reported darkness at iconic world sites like the Empire State Building, United Nations headquarters, Big Ben, the London Eye, the Eiffel Tower, the Brandenburg Gate, the Kremlin, the Burj Khalifa, Rio's Christ the Redeemer statue, the Sony Building, the Giza Pyramids, and the Acropolis, along with many more lesser well known places.
Record Lows for Arctic, Antarctic Ice Cover
March 26, 2017
Ice cover in the Arctic and Antarctic regions is a record low for this time of year, U.S. government scientists reported. Reports from the National Aeronautics and Space Agency (NASA) and the National Snow and Ice Data Center showed ice caps of a size that is the smallest in the 38-year history of satelitte measurement. In this month, the ice sheet in the Arctic region is usually at its greatest size, NASA said; instead, reports showed a record low for winter. The figures for March 2017 total a span of 5.57 million square miles, a full 37,000 square miles below the previous record low, recorded in 2015. Figures for the Antarctic region (which is finishing its summer season and so will have a minimum size) were similiar in size and scope, with reports showing a minimum of 815,000 square miles, a full 71,000 square miles lower than the previous record low, recorded in 1997.
Mubarak a Free Man Once Again
March 26, 2017
Newly acquitted of all remaining charges against him, Hosni Mubarak, onetime ruler of egypt, has gone free. Mubarak, a former general who was president of Egypt for 30 years, had been in Maadi Military Hospital since 2011, when he fled power in the wake of an uprising that toppled his government and led to many convictions of government officials and then a new government, which was itself replaced by another new government led by a new general. The final court ruling came down in his favor several days ago. Mubarak, now 88, remained defiant, saying that he had played no part in the crackdown that led to the death of hundreds of protesters. In the end, the court effectively nullified all such charges against Mubarak. He had already served three years in detention at the military hospital after being convicted on corruption charges.
Queen Tiye Statue Found at Amenhotep Temple
March 26, 2017
Archaeologists have uncovered, quite by accident, an alabaster statue of Queen Tiye, one of ancient Egypt's most famous women. Tiye was the wife of Amenhotep III, the mother of Akhenaten, and the grandmother of Tutankhamen, the famed "boy king" whose tomb was found filled with riches. Archaeologists have found statues of her before, but the recent find is the first to be made of alabaster. (Previous statues were made from the more pedestrian quartzite.) Archaeologists found the statue of Queen Tiye while conducting excavations at the funerary temple of Amenhotep III at Kom Al-Hittan, on the west bank of what was then Thebes but is not Luxor. The statue, found beside the right leg of a colossus of Amenhotep III, depicts Queen Tiye in two positions, sitting and standing.
Invisible 'Paint' to Protect Syrian Artifacts
March 25, 2017
In an attempt to offset what has become a burgeoning trade in looted artifacts, a group of scientists in Syria have developed a means of "painting" precious objects. A civil war has consumed the country for several years. During that time, archaeologists have reported missing many mosaics, sculptures, and pieces of pottery, with many turning up on black markets elsewhere in the world. Syrian archaeologist Amr Al-Azm has led an effort that has produced a clear, traceable liquid that is invisible to the naked eye but that shows up under ultraviolet light. Each "painting" pattern is unique, so experts can identify individual stolen items at a "glance." The materials that make up the liquid do not harm ceramics or other materials of which ancient artifacts were made.
Large Roman Republic-era Temple Unearthed
March 25, 2017
Archaeologists have found what remains of a very large Roman temple in an abandoned Italian town. The temple, thought to be about the size of London's St. Paul's Cathedral, is a few feet below the surface at a place called Falerii Novi, which is about 30 miles north of Rome. The temple is thought to have been nearly 400 feet long and 200 feet wide. The dig has turned up columns on three sides of the temple. The site is thought to have been active during the era of the Roman Republic, so in the 3rd and 4th centuries B.C.
Monopoly Token Lineup Revamped
March 20, 2017

Players of the famed board game Monopoly will soon have three new tokens: a penguin, a rubbery ducky, and a T-rex. Those were the top three vote-getters in an online survey. The new three join the battleship, car, cat, Scottie dog, and top hat in the eight-token lineup that is standard for the classic property game owned by Hasbro. In order to make room for the new three tokens, Hasbro jettisoned the boot, thimble, and wheelbarrow.
Unearthed Statue a Pharaoh, Just Not Ramses II
March 20, 2017
The very large statue recently dredged from groundwater in Cairo is probably not Ramses II after all, Egypt's antiquities minister said. Khaled el-Anani announced the discovery of hieroglyphs that point more to the statue's depicting the little-known pharaoh Psamtek I, who ruled from 664 B.C. to 610 B.C. The quartzite statue was discovered near the ancient site of the sun temple of Ramses II, and that pharaoh was one of Egypt's most famous builders, with statues of himself dotting the landscape far and wide. As well, Ramses II was fond of large statues, and the recently unearthed statue weighs 7 tons and stretches 26 feet into the air. Still, hieroglyphs found in the back pillar of the statue mention Psamtek's name and Ramses II died in 1213 B.C.
Famed Greek Naval Battle Site Found
March 20, 2017
Archaeologists have discovered the location of the gathering of Greek naval forces before the pivotal Battle of Salamis. Accounts of the famous battle, the one that finally turned the tide in the Greeks' favor for good in the Greco-Persian Wars, list many details, including the number of triremes that the Greeks were able to bring to bear, but the exact place in the Saronic Gulf at which the Greek triremes assembled has not identified, until now.
New, Pricy Titanic Tours Planned for 2018
March 15, 2017
The Titanic is still on the ocean floor, but that doesn't mean that it doesn't take visitors. Soon, a new set of tourists can descend to the watery depths, part of an expedition by London-based Blue Marble Private. The new expedition will be part of a seven-week working series of dives, involving scientists doing further research. Tourists who pay $105,129 each can be part of the action, pitching in to help do the research during an eight-day journey beneath the waves.
Oldest Iditarod Winner is Also the Fastest
March 14, 2017

Mitch Seavey made history in two ways by the winning the 2017 Iditarod Trail Sled Dog Race. In addition to winning his third Iditarod, Seavey became the oldest, at 57, to win the race and he set a course record. This year, Mitch Seavey came home in Nome in a time of 8 days, 3 hours, 40 minutes, 13 seconds. For winning, he received $75,000 and a new truck. When Seavey won in 2013, at age 53, he became the then-oldest winner.
South Korea's President Ousted from Office
March 11, 2017
Park Geun-hye is no longer the President of South Korea.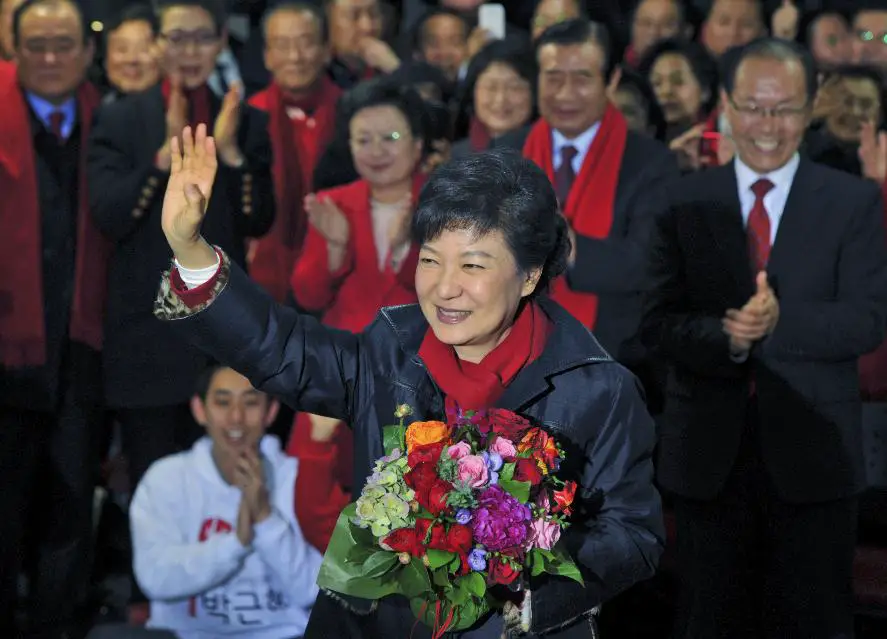 Park, 65, was impeached by Parliament late last year and was on suspension awaiting a decision by the country's highest court. That decision came, in the form of an unanimous ruling upholding the impeachment. After the Constitutional Court ruling, two groups, one supporting Park and the other opposing her, clashed on the street outside the courtroom. Two people were killed in the fracas.
Vatican Offers Sistine Chapel Photo Album
March 11, 2017
The Sistine Chapel now exists in digital high definition. Vatican Museums have completed a five-year project of digital photography of the famed chapel, the ceiling of which was designed and painted (mostly) by Michelangelo. A team of photographers employing telescopic lenses and, in some cases 33-foot-high portable scaffolding, took 270,000 digital shots of not only the famous ceiling but also the mosaic floor and the walls. The high-tech, high-definition recovery, coupled with advanced post-production photo software, has resulted in images so detailed that, experts say, viewers can see the individual brush strokes from the paint brushes used to create the iconic images.
Roman Sarcophagus a Flower Pot?
March 11, 2017

A piece of an ancient Roman sarcophagus is no longer a flower pot. The ornately carved piece of marble had been the resting place for tulips in the garden of historic Blenheim Palace, a World Heritage site in England notable not only as a World War I soldier hospital but also as the birthplace and boyhood home of former Prime Minister Winston Churchill. But a chance visit by an antiques specialist resulted in a more detailed look at the piece of marble and then to a restoration. The piece of marble, as near as the current owners can attest to, appeared on the property in the 19th Century and first served as a storage device for water from a nearby natural spring. Early in the 20th Century, designers of a palace rock garden decided to incorporate the piece of marble into their display, in the process attaching it to a cistern.
Mubarak Escapes Sentencing One Last Time
March 2, 2017
Former Egyptian President Hosni Mubarak has been acquitted in the final ruling in his yearslong legal battle against charges of conspiring to kill protesters during the 2011 uprising. As a result of the widespread protests and other pressures from outside the country, Mubarak resigned as president. The following year, he was sentenced to life in prison after being found guilty of ordering the killing of several hundred protesters during the 18-day uprising. Mubarak appealed that sentence, and an appeals court ordered a retrial, which resulted in the case against Mubarak being dropped altogether. The original prosecutors then appealed the appeals court decision to drop the case, and the country's top appeals court, the Court of Cassation, accepted the appeal. The court of cassation also refused to reopen any more civil suits, meaning that Mubarak will likely face no further prosecution.
Dubai to Introduce Passenger Copter Drone
March 5, 2017

Travelers wishing to get around in Dubai will soon be able to be passengers in a flying drone. The world's first passenger aerial taxi, the EHang 184, is scheduled for launch in July 2017. The company, China-based EHang, will coordinate transport using a computerized system, and travelers will communicate with that system using the company's smartphone app.
Iditarod Ceremonial Start Thrills Anchorage Crowd
March 5, 2017
It was just 11 miles, but the excitement and the noise were just as high. The ceremonial start of the Iditarod Trail Sled Dog Race filled Anchorage with the sights and sounds of the full race, as 72 teams of up to 2,000 dogs showed off their looks and skills to an appreciative audience in Alaska's largest city.
Bad Weather Forces Shift in Iditarod Start
February 25, 2017
The 2017 Iditarod Trail Sled Dog Race will start not in the traditional location of Willow but in Fairbanks because of poor conditions in the Alaska Range. It is the third time in the race's 45-year history that organizers have moved the start; Fairbanks was also the starting location in 2003 and 2015. A ceremonial start in Anchorage is the traditional kickoff of race condition festivities, and this year's event starts at 10 a.m. on Saturday, March 4. The Fairbanks restart, which is the official beginning of the race in earnest, will be at 10 a.m. on Monday, March 6.
Kennewick Man Reburied on His OwnTerms
February 26, 2017

After a 21-year-old struggle over burial rights, Kennewick Man is finally at peace. The skeleton is one of the most complete skeletons yet found that dates from ancient times. Tests on the bones, including radiocarbon, have shown an age of between 8,000 and 9,000 years ago. The skeleton, discovered near Kennewick, Wash., in 1996, had been the focus of an at times intense disagreement between local Native American tribes and (non-Native American) scientists.
Sugary Drink Sales Drop Again in Mexico
February 25, 2017
Sales of sugary drinks have fallen in Mexico for the second year in a row, after the introduction of a sizable soda tax in 2014. Results came from a study published online in Health Affairs, showing that sales of sugary drinks dropped by 5.5 percent in 2014 and by 9.7 percent in 2015. The largest reductions in sales were to those with the lowest incomes, who were also the ones with the highest risk of obesity-related diseases. The tax was on all beverages that had added sugar; and that list included soft drinks, fruit drinks, and sweetened ice teas.
Saudi Arabia Advances on Path to Post-oil Economy
February 26, 2017
Saudia Arabia is forging ahead with its plan for a post-oil economy. In 2016, the world's biggest exporter of oil embarked on an economic reform plan called Vision 2030. The energy demand by that year is expected to be more than 100 gigawatts. Currently, Saudia Arabia generates nearly all of its power from oil or from natural gas. The Saudi government has invited companies to submit bids for two projects: a 300-megawatt solar energy plant, to be built in the northern province of Al-Jouf, and a 400-megawatt wind power plant in the nortwestern area of Tabuk.
2 New Continents? Depends on Who You Ask
February 20, 2017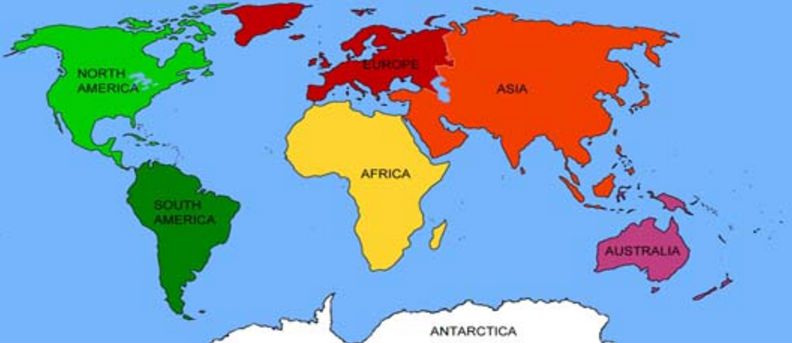 Twice in the period of a few weeks, scientists have announced the discovery of new continents. First, it was Mauritia, based on 3-billion-year-old samples of the volcanic rock zircon, found on the solid rock of the tiny island of Mauritius, leading scientists to conclude that what lies beneath the current-day territory was once a large continent that stretches for many miles along the sea floor. Scientists concluded that Mauritia was once a supercontinent that included what is now both India and Madagascar. Now, it's Zealandia, a 2-million-square-mile underwater landmass that includes both New Caledonia and New Zealand, which are 1,500 miles apart. Scientists now think that both current countries and the land that lies underneath the ocean between once belonged to one large chunk of (above-the-waves) land that they're calling Zealandia. Today, 94 percent of the landmass is underwater.
'Forest Cities' to Help Combat Smog in China
February 20, 2017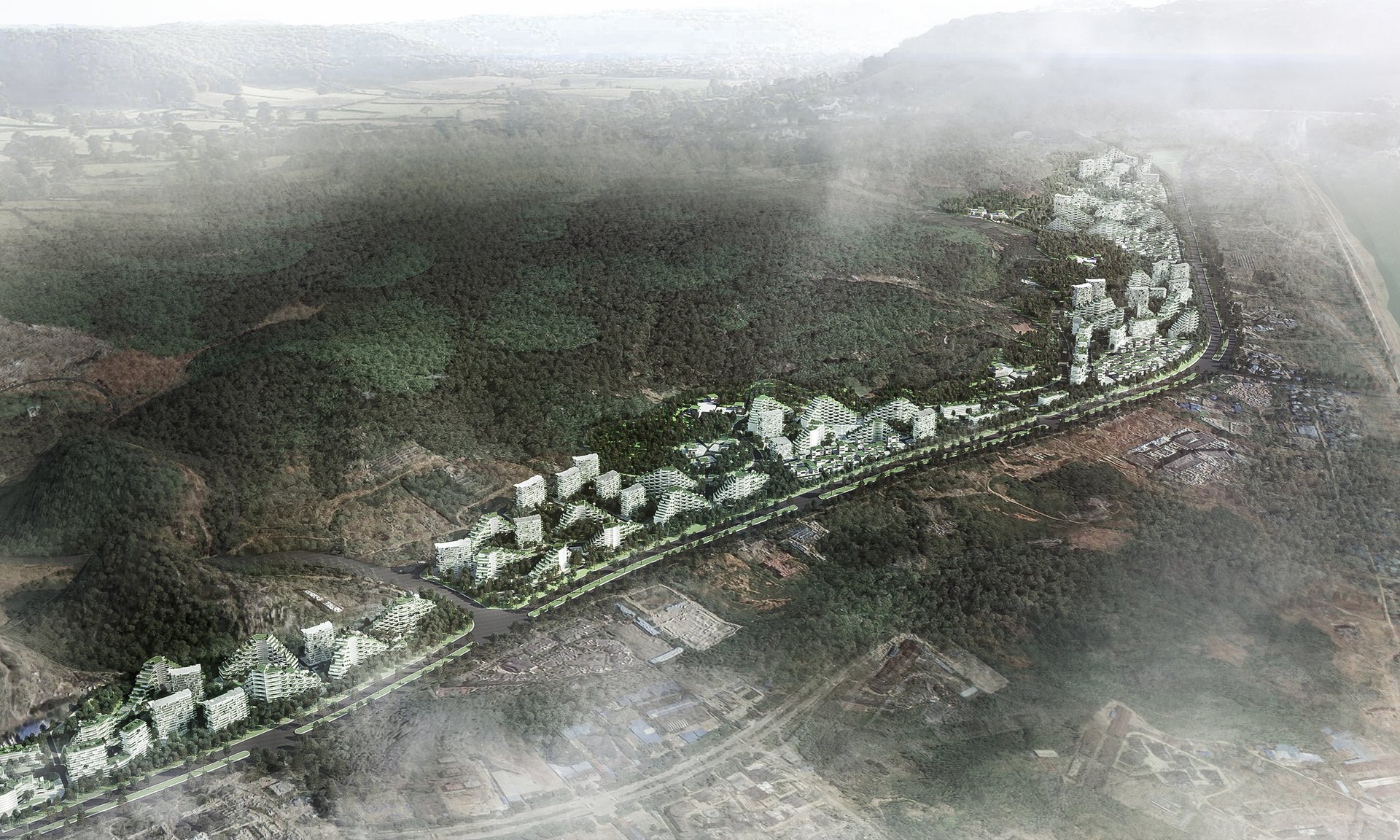 An architect envisions "forest cities" in China, as part of a plan to combat the country's smog problems. The project will start in Nanjing, with a "green" project called Nanjing Green Towers consisting of a pair of tall towers dotted with lots and lots of trees and shrubs, in an among offices, a museum, and a 247-room luxury hotel. Such a project, when completed, will remove 25 tons of carbon dioxide each year from the air in and around Nanjing, while also producing more than 35 pounds of oxygen every day. Eventually, though, the architect envisions "forest cities," larger versions of the Green Towers.
100 Wins in a Row and Counting for Huskies
February 14, 2017
The Huskies have won 100 in a row. The University of Connecticut women's basketball team achieved that feat with a 66-55 win over South Carolina, ranked 6th in the country. The Huskies, as usual, were ranked No. 1. The streak is the longest of any college basketball team. The Huskies themselves have the second-longest streak, a 90-game endeavor that stretched from 2008 to 2010.
More 3D Scans Set for King Tut's Tomb
February 14, 2017
A team of Italian archaeologists will later this year resume the technological discussion of whether King Tut's tomb has a hidden chamber. The archaeologists, from the Polytechnic University of Turin, will use ground-penetrating and other advanced technology to scan the tomb of the famed boy king Tutankhamen at depths of up to 32 feet, beginning at the end of February, as part of a long-term project to map out the Valley of the Kings, where most of Egypt's pharaohs were buried.
Egypt Dig Turns Up Children's Footprints from 3,000 Years Ago
February 14, 2017
Children's footprints from 3,000 years ago have emerged anew in a dig in Egypt.Archaeologists excavating a royal building at Pi-Ramesse, Egypt's capital when Ramses II was pharaoh, found a few small footprints at the bottom fo a pit, in a layer of mortar that has survived all this time. The footprints measured 5.9–6.6 inches, and archaeologists said that that the feet that made those prints would have belonged to children aged 3–5.
Newly Discovered Harriet Tubman Photo on Auction
February 12, 2017

A previously unknown photograph of famed Underground Railroad "conductor" Harriet Tubman will be up for auction. The photo shows Tubman in her 40s and was discovered in an album once owned by Emily Howland, who lived in Sherwood, N.Y., near Tubman's home in Auburn. The photo is distinctive, historians say, because few photos of the famed abolitionist remain and the ones that do show her in her elder years.
Massive Battle of Atlanta Diorama Gets New Home
February 12, 2017

A massive panoramic painting showing the Battle of Atlanta has arrived intact at its new home. The 15,000-square-foot painting, known as the Atlanta Cyclorama, depicts vivid scenes of the famous July 22, 1864, battle. Viewing the entire 42-foot-tall, 358-foot-wide painting requires a 360-degree viewing experience. Workers loaded the 6-ton painting onto a flatbed truck to transport it 9 miles from its previous home, at the Atlanta Cyclorama and Civil War Museum, to the Atlanta History Centre.
12th Dead Sea Scrolls Cave Discovered
February 12, 2017
The number of caves that once contained Dead Sea Scrolls is now 12, after a discovery announced by Jerusalem's Hebrew University. Archaeologists from Hebrew University found no scrolls remaining in the Qumran cave near the other 11 but did find evidence that the 12th cave did contain such scrolls at one point. Among what was found are fragments of clay storage jars.
Divisive DeVos Makes History as Education Secretary
February 7, 2017
Elizabeth "Betsy" DeVos is the U.S. Secretary of Education. She has made history in two ways. DeVos is the first in her position to have not attended public school or had a child who did so. She is also the first Cabinet member ever to be confirmed by a tie-breaking vote in the Senate.
Competition Powers China Bike Sharing Drive
February 7, 2017

Bike sharing is steaming ahead in China, powered by smartphone access. Two companies leading the way are Mobike and Ofo. Mobike began in Shanghai in April 2016 and already has a few hundred thousand of its silver-orange bikes in 13 Chinese cities. Ofo began in Beijing in 2015 and now has 1 million yellow bikes in 33 Chinese cities and in Singapore.
3,000-year-old Royal Tomb Found at Luxor
February 5, 2017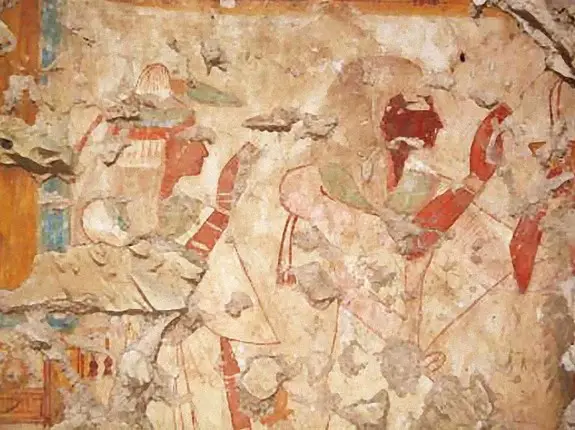 The tomb of a royal Egyptian scribe who lived 3,000 years ago is open to the elements again. Archaeologists led by Jiro Kondo of Tokyo's Waseda University discovered the tomb while excavating another tomb in a necropolis at Luxor, which in ancient times was Thebes.
Team Fluff Steamrolls to Blowout in Puppy Bowl XIII
February 6, 2017

In a year when one of the usual suspects won the Super Bowl (with the New England Patriots overcoming a historic deficit and defeating the Atlanta Falcons in winning the first overtime Super Bowl), it was a turn of the tables in the Puppy Bowl, with Team Fluff romping to a 93-38 victory over Team Ruff. Rory, a poodle who is all of 17 weeks old, scored three touchdowns in the first quarter, putting Team Fluff on the road to victory in Puppy Bowl XIII. Rory the poodle was named MVP for his efforts.
France Sours on Soda, Bans Unlimited Soft Drinks
January 29, 2017
The soda fountain will soon be a thing of the past in France. The country has instituted a nationwide ban on unlimited sugary drinks. The new regulation, part of a larger 2015 public health law, went into effect on January 27. The regulation effectively removes the concept of free refills, making it illegal for anyone to sell more than one drink that has added sugars or sweeteners. Soda is the obvious target of the regulation, which also includes sports drinks, energy drinks, and non-soda soft drinks.
Delivery Robots Rolling into Action Soon
January 29, 2017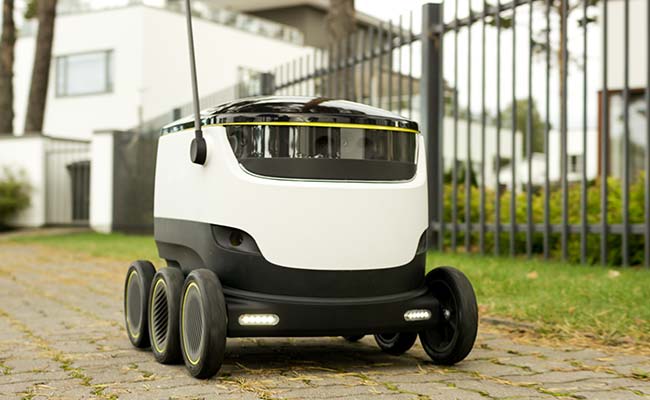 Coming to the streets of two American cities in February are delivery robots, on wheels. The six-wheeled bots are the brainchild of Starship Technologies, a company founded in 2014 by Skype co-founders Janus Friis and Ahti Heinla. Hugging the ground and going no faster than 4 mph, the delivery robots are designed for suburban areas no more than 3 miles from point of origin. A system of proprietary maps, nine high-resolution cameras, and a 360-degree ulatrasonic sensor array power the guidance system; LED lights advertise the presence of the bot on suburban sidewalks.
3D Scan Enlivens Gunpowder Plot Secret Room
January 29, 2017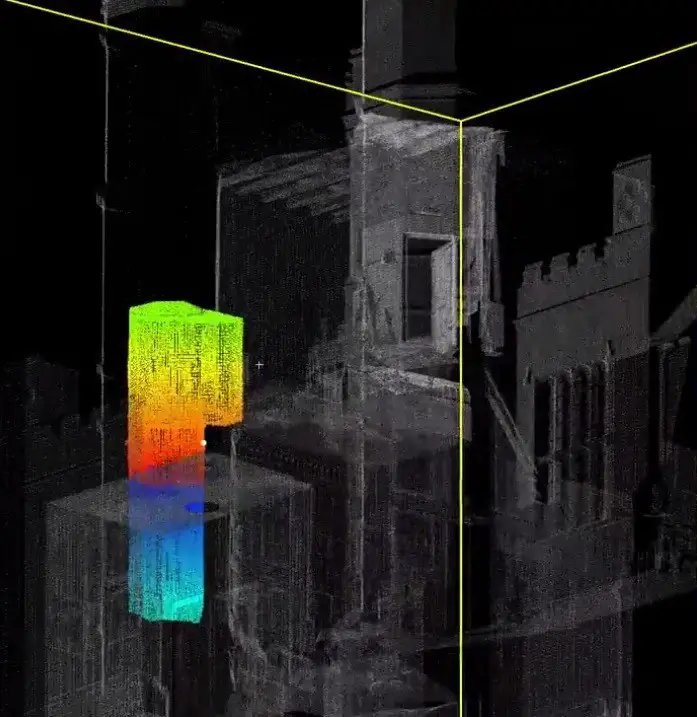 Four hundred years later, the Gunpowder Plot has thickened again, in a very high-tech way. The scheme to blow up England's king and Parliament in November 1605 was unsuccessful because the conspirators were captured and the gundpowder was never set alight. The legend of Guy Fawkes and other conspirators has lived on, inspiring anti-government protestors to this day. Now, scientists say they have used 3D scanning to uncover the true picture and potential of a hidden room in a place where the Gundpowder Plot conspirators met.
Brexit Needs Parliament, Supreme Court Rules
January 24, 2017
The United Kingdom Government will soon introduce a bill to formalise its intended exit from the European Union. The country's Supreme Court recently ruled that a decision by Parliament was needed to cement the intended "Brexit," the common name given to the initiative to leave the decades-old consortium after a nationwide referendum resulted in a majority of voters expressing their preference to Leave. The Supreme Court, meeting with its full complement of 11 judges for the first time ever, ruled 8–3 that the 1972 European Communities Act, which ushered the U.K. into the EU in 1972, when it was the European Economic Community, stipulated that Parliamentary approval was necessary.
Indian Survey Team to Remeasure Height of Mount Everest
January 24, 2017


A team of surveyors from India will soon remeasure the height of Mount Everest. The scientific expedition will aim to determine whether a severe earthquake in the Himalayas in 2015 knocked some height off the world's tallest mountain. Some reports from satellite data suggested that some parts of Nepal had risen more than 30 feet as a result of the April quake, which measured 7.8 on the Richter scale and killed more than 5,000 people. Other reports suggested drops in other parts of the Himalayas, perhaps of several feet.
App Helps Fight Food Waste in Multiple Countries
January 24, 2017
Denmark, Norway, the United Kingdom, and the United States are at the forefront of a movement to help address the problem of food waste, thanks in part to a new social media app. Too Good to Go advises people of food that would have otherwise be thrown away, and the benefit for users is that the price of what amounts to a to-go package is reduced, sometimes significantly, than what would have been the price tag for diners in the restaurants and cafes that are on the app.
Chariot Toy a Clue to Solving Ancient Curiosity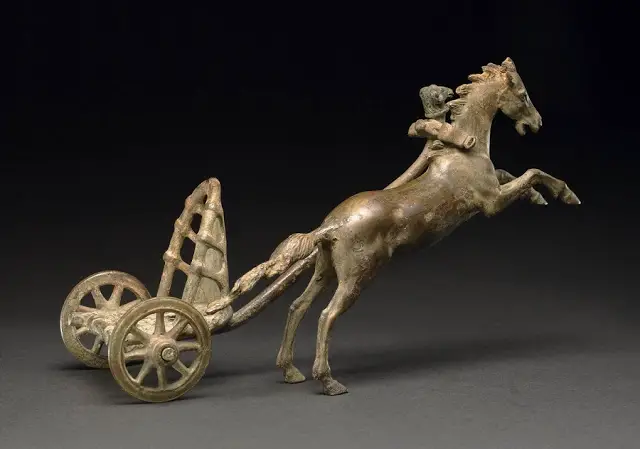 January 22, 2017
Scientists now know what kept ancient Roman chariots from crashing, and it's thanks to a toy. The British Museum displays a two-wheeled toy chariot model, found in the Tiber River in the late 19th Century. The toy has a horse and a chariot but no person aboard the chariot.
Lifelike Figures in Europe's 1st Underwater Museum
January 22, 2017

More than 300 sculptures await travellers off the coast of Spain, but visitors will need snorkel gear to truly appreciate the artworks. The Museo Atlantico is on the seafloor of Las Coloradas bay, more than 45 feet below sea level, on a an area of seabed covered only by sand. One set of sculptures contains more than 200 life-size human figures.
Egypt to Restore 600 Coffins from Pharaonic Eras
January 22, 2017
A two-country initiative will restore more than 600 coffins from Ancient Egypt. The project is funded by a $130,000 grant from the U.S. Ambassador's Fund for Cultural Preservation, which has, in past years, helped Egypt conserve an ancient temple and a Cairo mausoleum. The two-country project is affiliated with a 2016 treaty to target black market sales of Egyptian artifacts.
Online Vote to Pick New Monopoly Tokens
January 16, 2017
The public will again get to choose tokens for the popular board game Monopoly. Game maker Hasbro will release a new version of the classic property acquisition game called Token Madness. The catch this time is that the eight tokens that will be included in the new version will be chosen by worldwide vote; that vote, of course, will take place via the Internet. The top eight vote-getting tokens from a cast of 64 will represent the future.
Pendant Possible Link to Anne Frank
January 16, 2017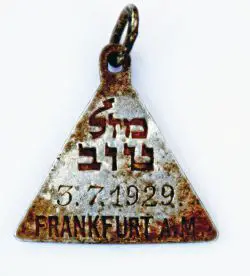 A pendant that is only the second of its kind known has been found at the site of a former Nazi death camp; the other known pendant belonged to Anne Frank. The young Jewish girl known worldwide for her diary died at the Bergen-Belsen concentration camp in 1945. She is known to have had a pendant just like the one just found.
Lights Out for the 'Greatest Show on Earth'
January 16, 2017
The curtains will soon close on the "Greatest Show on Earth." Ringling Bros. and Barnum & Bailey Circus have announced that it will close up shop in May, ending 146 years of circus entertainment. Faced with drops in ticket sales and increases in both operating costs and negative publicity, Feld Entertainment CEO Kenneth Feld made the decision to end the circus's run permanently.
Obama Proclaims Reconstruction Monument
January 15, 2017
A handful of locations in Beaufort County, S.C., will make up the Reconstruction Era National Monument, after a proclamation by President Barack Obama.
The parts of the Monument are these:
Brick Baptist Church, site of some of the first classes for emancipated slaves
Penn Center, the South's first school (originally Penn School) for emancipated slaves
Camp Saxton, where some of the U.S. Army's first African-American soldiers were based
the Emancipation Oak, site of the reading of the Emancipation Proclamation to thousands of slaves (the first reading in the South of President Lincoln's famous act).
The locations are in and around the cites of Beaufort and Port Royal and the islands of Hilton Head and St. Helena.
African-American Lady Liberty to Grace $100 Coin
January 15, 2017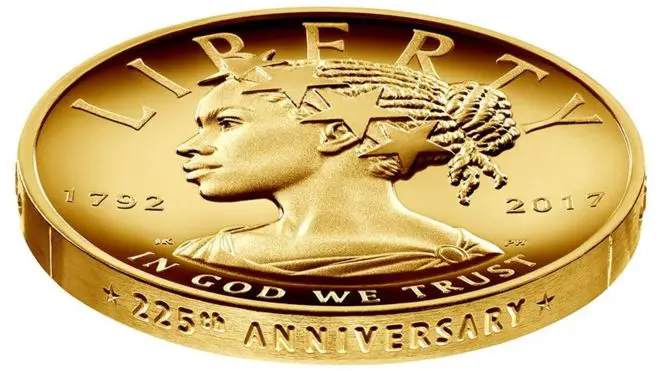 A new commemorative coin will she Lady Liberty as an African-American woman, a first for the United States. On the coin face, a crown of stars holds back Lady Liberty's hair. On the reverse is an eagle in flight. The U.S. Mint and Treasury will create 100,000 of the 24-carat gold coins, which will have one ounce and have a face value of $100.
Pinyin Creator Dead at 111
January 15, 2017
Zhou Youguang, the creator of the Romanized Chinese writing standard Pinyin, has died. He was 111. The alphabetic system he helped create is used by hundreds of millions of people in China alone and by billions of people all around the world.
Stonehenge Tunnel to Proceed
January 15, 2017
The United Kingdom Government has signed off on a plan to make it easier for tourists to get to Stonehenge. The iconic thousands-of-years-old set of stone circles in Wiltshire gets more than 1.3 million visitors a year. Most of those visitors arrive by car and find it not that easy or quick to get anywhere near the World Heritage Site. The Government's $2.4 billion construction plan, set to begin in 2020 and take four years, includes widening of the nearby highway, the A303, and also constructing a two-mile tunnel underneath the site.
New Wrinkle in D.B. Cooper Hijacking Mystery
January 15, 2017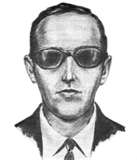 Cutting-edge technology has led to what investigators hope is a lead in the 40-year-old mystery of D.B. Cooper. Cooper hijacked a plane in 1971, got a $200,000 ransom, then jumped in midair, taking the money with him. He was not seen again. Scientists trained a powerful electron microscope on a tie that the man known as Cooper left behind, and what they found was rare earth elements. What the scientists now want is more information.
Cutting-edge Tech Enlivens 9,500-year-old Face

January 8, 2017
He's a modern-looking fellow, even if he's nearly 10,000 years old. He is the so-called Jericho Skull, and cutting-edge technology has approximated what archaeologists think he looked like all those years ago.
American Revolution Museum Soon to Open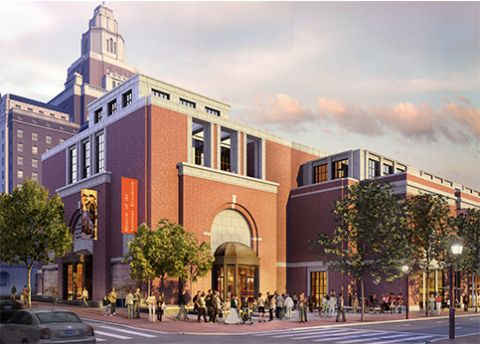 January 8, 2017
A new museum will commemorate the struggles and travails of the American Revolution. The museum will open in Philadelphia on April 19, the anniversary of the 1775 Battles of Lexington and Concord and the famed "Shot Heard Round the World."