---
Great Pacific Garbage Patch Tapped for Statehood
On This Site
Share This Page

---
Follow This Site

October 7, 2017
A drive to declare the Great Pacific Garbage Patch an official nation is gaining momentum, with more than 130,000 people already applying for citizenship.
The environmental charity Plastic Oceans Foundation began a campaign to petition the United Nations to recognize a new country, Trash Isles, as a way to call attention to the ever-growing amount of plastic and other garbage in the northern pacific Ocean. The latest estimates say that Trash Isles would be the size of a large country.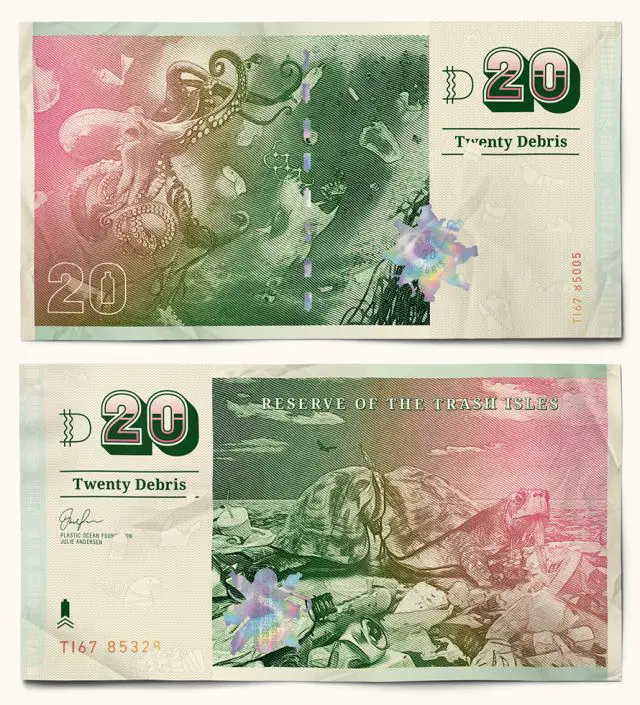 Along with a United Kindgom-based media company, the charity has created an online petition and hired a designer who has created a passport, a flag, currency, and even stamps for Trash Isles. Campaign organizers have named former U.S. Vice-president and ardent environmentalist Al Gore as the first citizen of Trash Isles.
Whether the United Nations will take the petition for country status seriously remains to be seen. Campaign organizers seem resigned to an unsuccessful outcome in that regard but see their effort more as an awareness campaign.
Already, environmentalists say, the sheer amount of plastics and other disposable materials in the world's oceans are wreaking havoc on marine and avian life. One study released earlier in 2017 found that sea salt contained significant amounts of microplastics.
Estimates are that humans dump 13 million metric tons of plastic into the ocean every year. A study released in 2014 found more than 5 trillion pieces of plastic in the world's oceans.
Another study has predicted that by 2050, the amount of plastic at sea will weigh more than the amount of fish.
Researchers from the Algalita Marine Research and Education Foundation also found, earlier in 2017, that a patch of plastic garbage as large as a million square miles was forming in the south Pacific.