CURRENT EVENTS

2020 Olympics Digest

Check back early and often for updates on the goings-on during the Tokyo Olympics. Among the early headlines, officials have granted medalists a 30-second window in which to take off their masks during the medal ceremony, so that the world can see their faces in photos.

Rare Harry Potter Book Brings in £80,000 at Auction
July 29, 2021
A first edition of Harry Potter and the Philosopher's Stone has sold for £80,000 at auction. The first book in the seven-part Harry Potter series, written by J.K. Rowling, it begins the story of the boy who discovers that he has magical powers and then refines those powers, in and out of a school for witchcraft and wizardry. The book sold at the Yorkshire auction was one of 500 hardback versions printed in 1997. A Nottingham bookshop sold the book, which credits the author at that very early stage in her career as "Joanne Rowling" and is known more a handful of minor misprints.

IN DAYS GONE BY

The House of Burgesses
The first legislature anywhere in the English colonies in America was in Virginia. This was the House of Burgesses, and it first met on July 30, 1619, at a church in Jamestown. Its first order of business was to set a minimum price for the sale of tobacco.

Bacon's Rebellion
Bacon's Rebellion was a late 17th-Century insurrection against colonial rule in Virginia. It turned especially violent before things were ironed out. English settlers had first arrived to settle permanently in 1607, at Jamestown.
---
ANCIENT ROME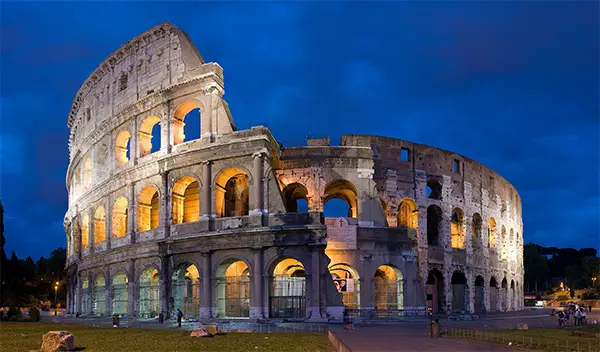 The Roman civilization was full of famous people, places, and things. One of the giants of the ancient civilizations was Rome: the city, the republic, the empire, and much more.
Among the more well-known ancient Romans were
Julius Caesar
,
Augustus
(right),
Pompey
,
Nero
,
Caligula
.
An elaborate slave class powered the might of Rome, and perhaps no slave was more famous than Spartacus, who led a large-scale revolt in the year 73.
Rome had many enemies. Among the most well-known were Hannibal, Atilla the Hun, Alaric the Visigoth, the Etruscans, the Samnites, and the Parthians. It was the Roman legion that won the wars and kept the peace for a great many years. Rome also suffered through years of internal strife.
The Romans were great builders, of roads, aqueducts, baths, and temples. They built a system of laws that formed the basis for many a legal system to follow.
Search This Site
Custom Search