---
COP26: Climate change summit to focus on hard choices
On This Site
Share This Page

---
Follow This Site


Oct. 31, 2021
Tensions are expected to be high at COP26, the annual climate change summit attended by world leaders and diplomats. This year, the gathering is in Glasgow, Scotland, and more than 20,000 people are expected to attend events from Oct. 31 to Nov. 12.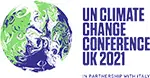 Among the 120 heads of state expected to attend are Argentinian President Alberto Fernandez, Australian Prime Minister Scott Morrison, Canadian Prime Minister Justin Trudeau, Colombian President Ivan Duque, Democratic Republic of Congo President (and African Union chair) Felix Tshisekedi, French President Emmanuel Macron, Ghanaian President Nana Aukfo-Addo, Italian Prime Minister Mario Draghi, Nigerian President Muhammadu Buhari, South Korean President Moon Jae-in, Swedish Prime Minister Stefan Lofven, Swiss President Guy Parmelin, U.K. Prime Minister Boris Johnson, and U.S. President Joe Biden. Expected to be no-shows are Chinese leader Xi Jinping and Russian President Vladimir Putin.
Other well-known people attending one or more events surrounding the COP26 gathering are these:
United Nations Secretary-General Antonio Guterres will continue to call for urgent action.
Teenage activist Greta Thunberg will lead a Climate Strike on Friday, November 5 and might meet with those attending various COP26 events.
TV presenter David Attenborough will give a major address to world leaders and will attend other events.
European Commission President Ursula von der Leyen will be representing the European Union, which will be negotiating as a bloc.
It is officially the Conference of the Parties, the members of which are the 197 nations that agreed to the United Nations Framework Convention on Climate Change back in 1992, at the Earth Summit in Rio de Janeiro. This is the 26th such gathering, hence the name COP26. The first COP gathering was in Berlin in 1995; two years later came the Kyoto Protocol, a promise by rich and industrialized countries to curtail their emissions of greenhouse gases. It took nearly 20 years for the world's nations to reach another such high-level agreement. That was the 2015 Paris Agreement, to which 197 nations agreed.
Among the elements of the 2015 Paris Agreement was the target of limiting temperature rise to 1.5 degrees Celsius by the end of the century. A recent United Nations report found that global temperatures were predicted to increase by 2.7 degrees Celsius.
According to the World Meteorological Organization, the level of greenhouse gas emissions in the atmosphere was at a record high last year despite the presence of a pandemic that experts say should have potentially curtailed such activity. That doesn't bode well, the organization said, for the target of cutting such emissions in half by 2030.
Scientists the world over have warned that such increases in temperatures would sharply increase the likelihood of natural disasters such as droughts, flooding, and wildfires. Already, such disasters have increased in numbers in recent years, as global temperatures have risen 1.1 degrees Celsius.
The Paris Agreement allowed each signatory nation to set its own targets along the way to that overall global target. Canada, Japan, the United Kingdom, and the United States have pledged to ensure that their emissions levels drop significantly in the next decade. So far, China, the country that emits the largest amount of greenhouse gases, has not issued a similar pledge. Mum as well are other nations that rank high on the list of emissions, such as India and Saudi Arabia.
Another possible row is shaping up in terms of money. Rich countries had promised as long ago as 2010 to pay a total of $100 billion in order to help poor countries deal with climate change. The due date for that payment was 2020; nowhere near the full amount has been paid, and estimates are that the total won't be reached until 2023.
Protesters have made waves outside previous COP gatherings, urging the attendees to make meaningful change. Such protests have turned violent in past years. This year's COP26 organizers have scheduled about 10,000 police officers a day to patrol the event, which is taking place at the Scottish Event Campus. One protest march, planned for Global Day for Climate Justice (November 6) is expected to have about 100,000 participants.