---
110 world leaders pledge to end deforestation by 2030
On This Site
Share This Page

---
Follow This Site


Nov. 2, 2021
It's a two-pronged deal that includes environmentally friendly rollbacks.
A total of 110 world leaders have pledged nearly $20 billion to end and reverse deforestation by 2030. Among the countries signing on was Brazil, home to an ever dwindling Amazon rainforest. China, Russia, the United Kingdom, and the United States are also part of the pledge. In all, the countries signing the Glasgow Leaders' Declaration on Forests and Land Use have 85 percent of the forests on the planet.
The result would be more trees, which naturally trap large amounts of carbon dioxide, preventing it from escaping into earth's atmosphere and contributing to temperature rise and climate change.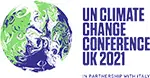 The pledge came at COP26, the 26th meeting of the Conference of the Parties, an annual conference focused on climate change. This year, the 12-day conference is taking place in Glasgow, Scotland.
In related moves, two dozen countries agreed to end deforestation that is now part of making such agricultural products as cocoa and palm oil and three dozen of the world's largest investment companies agreed to back away from schemes involving cutting down trees. Indonesia, the world's largest producer of palm oil, has signed on.
The Amazon is the world's largest rainforest. The COP26 agreement also includes pledges for a fund to protect the second-largest rainforest, in African's Congo Basin.
The new deforestation agreement is reminiscent of a similar one made in the previous decade. The 2014 New York Declaration on Forests set a goal of cutting deforestation in half by 2020 and ending it by 2030. More than three dozen countries signed on for that, but Brazil was a notable exception. As well, a report issued in 2019 found that deforestation was increasing.
Also announced was a promise by nearly 100 countries, led by the U.S. and the European Union, to cut methane emissions by 30 percent by 2030. Methane, found largely in natural gas, warms the air and atmosphere at much higher rate than carbon dioxide does.