---
2,700-year-old Assyrian Carvings Found in Iraq
On This Site
Share This Page

---
Follow This Site


October 26, 2022
Archaeologists working in Iraq's second-largest city have found rock carvings that are 2,700 years old.
A dig team in Mosul has been working for the past few years in efforts to restore what in ancient times was the Mashki Gate, one of a number of large structures in the ancient city of Nineveh, a seat of the powerful Assyrian Empire.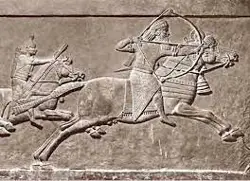 At its height, the Assyrian Empire stretched from what is now southern Iraq to the Mediterranean coast. The Assyrians enjoyed a longstanding reputation as the most efficient and feared military force in the known world. They ruled much of Mesopotamia during the 1st and 2nd Centuries B.C.
The eight murals recently unearthed depict palm trees and a warrior in the midst of shooting an arrow. Writings found near the carvings date to the reign of King Sennacherib, who occupied the Assyrian throne from 705 B.C. to 681 B.C.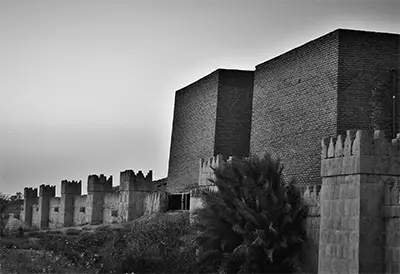 The Mashki Gate was restored only in the 1970s. The site is in land once bulldozed by the Islamic State, which controlled much of Iraq and Syria from 2014 to 2016 and carried out a number of operations to destroy digs and museums. The following year, an international coalition reclaimed the land. A new restoration project began in 2021.