---
Positive Coronavirus Tests Growing at Olympics
On This Site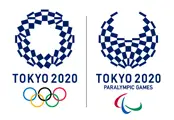 Share This Page

---
Follow This Site


July 19, 2021
A growing number of Olympic athletes have tested positive for COVID-19. Among the U.S. athletes who will miss the Games after testing positive for the coronavirus were tennis player Coco Gauff and gymnast Kara Eaker. Also slated to miss at least part of the Games are Czech beach volleyball player Ondrej Perusic and two members of the South African men's soccer players.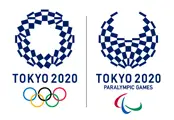 Olympics officials reported that others testing positive included those in the media and those on various levels of Olympic staffing. The total of Games-related infections has topped 60 since July 1, when more than 20,000 people began arriving in preparation for the Games.
Those who have tested positive will follow strict 14-day self-isolation protocols, and anyone who came in contact with them will also be tested and, if necessary, follow the same safety procedures. In Goff's case, she will not compete at all.
Japan as a whole has reported higher overall positive COVID-19 tests across the country, with totals escalating each day throughout the last month. Tokyo, the main center for the Olympics, is under a state of emergency, and Games officials have repeatedly curtailed the number and nature of people who will be allowed to attend various events.
Toyota pulls back
Toyota has removed its presence from the Olympics in a big way. Japan's largest carmaker has been one of the 2020 Olympic Games's biggest supporters so far, providing a great many vehicles for organizers and others have used in preparation for the postponed Games. Now, however, Toyota has said that it would run no Olympics-related television ads during the Games. As well, the carmaker said that none of its top executives, including CEO Akio Toyoda, would attend the Opening Ceremonies, which will take place on July 23.