---
Barbie Dolls to Mark New Sports at 2020 Olympics
On This Site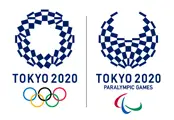 Share This Page

---
Follow This Site


February 24, 2020
Five new Barbie dolls will help celebrate new sports at the 2020 Olympics in Tokyo.
Coming soon to toy vendors around the world will be Barbie athletes showcasing baseball/softball, karate, skateboarding, sport climbing, and surfing. Baseball was an Olympic sport from 1992 to 2008. Softball was on offer at the Olympics from 1996 to 2008. The other sports will be offered as Olympic sports for the first time in 2020.
Barbie doll manufacturer Mattel has also announced the imminent release of a new collection of Hot Wheels toys, to commemorate the Olympics through the years, and a version of the card game UNO that features the Tokyo 2020 mascot Miraitowa, along with a new rule just for the Olympics.
The Summer Olympics in 2020 will start on July 24 and end on August 9.