William Anders: Lunar Astronaut, Earthrise Photographer
---
Share This Page

---
Follow This Site


William Anders was an American astronaut who flew on an Apollo mission and is best known for taking the Earthrise photo.
Anders was born Oct. 17, 1933, in Hong Kong. Soon afterward, his family moved to Annapolis, Md., and his father, U.S. Navy Lt. Arthur Anders, taught mathematics at the Naval Postgraduate School. The family later returned to China and escaped to the Philippines after the Japanese attacked China. They later avoided another Japanese attack and ended up back in the U.S.
Anders graduated from Grossmont High School, in La Mesa, Calif., in 1951, and won appointment to the U.S. Naval Academy. He earned a bachelor's degree in science four years later, accepted a commission as second lieutenant in the Air Force, won his pilot's wings in 1956. He continued his studies, earning a master's degree in nuclear engineering from the Air Force Institute of Technology in 1962. He served in the Air Defense Command and later oversaw operations at the Air Force Weapons Lab.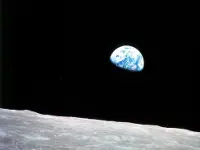 Anders joined the National Aeronautics and Space Administration (NASA) in 1963, as part of the third group of astronauts. He was part of the backup crew for Gemini XI and then a member of the Apollo 8 crew, along with Frank Borman and Jim Lovell. Among their primary tasks was to test the firing systems once they had achieved lunar orbit, simulating what an eventual lunar landing mission would do. They also tested the limits of communication and tracking systems. The Moon is more than 252,000 miles from Earth, and scientists did not know for sure whether they would be able to communicate or even track the spacecraft for that kind of distance. They were also to facilitate six live TV transmissions during the course of the mission. Anders snapped the iconic Earthrise photo that has inspired so many people, including modern environmental movements.
It was his last time in space. (He was part of the backup crew for Apollo 11. From 1969 to 1973, he served as executive secretary of the National Aeronautics and Space Council. He followed that up with appointments to the Atomic Energy Commission and the Nuclear Regulatory Commission. His last federal government appointment was as U.S. Ambassador to Norway.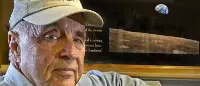 Anders joined the private sector in 1977, working for General Electric and Textron and was later chairman and CEO of General Dynamics, from which he retired in 1996. He has been active in retirement, founding a philanthropic organization and establishing the Heritage Flight Museum and a racing aircraft company.
He had married Valerie Hoard in 1955; the couple have six children.
Search This Site
Custom Search