---
Women Outnumber Men Entering Oxford
On This Site
Share This Page

---
Follow This Site

January 28, 2018
Oxford University, one of the oldest postsecondary institutions in the United Kingdom if not the world, has admitted more women than men for the first time in its history.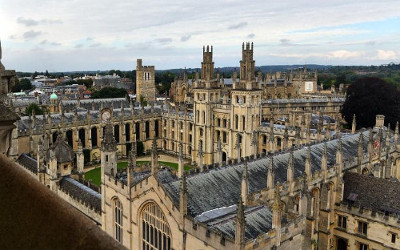 Oxford doesn't have an official founding date, but references to it have appeared in texts for about a millenium. The Oxford website says that teaching existed there "in some form" in 1096.
The latest data from the U.K. Universities and Colleges Admissions Service included stats showing that in 2017, incoming female undergraduates numbered 1,070 and incoming male undergraduates numbered 1,025. The figures were for U.K. residents only.
Oxford, which is a collection of 38 colleges, was long a men-only institution, admitting women for the time in 1974 and then only five colleges. Women could gain admittance to all colleges in 2008. Oxford had begun women-only colleges, in the 19th Century; the first women to graduate with full degrees did so in 1920. Agnes Headlam-Morley was the first female full professor at Oxford, taking up the position of Professor of International Relations in 1948. The first female vice chancellor, Louise Richardson, assumed her post in 2016. Ten colleges now have women in the top job.
Figures were similar at the U.K.'s other longstanding highest-tier university, Cambridge, although male undergraduates still outnumbered female undergraduates 1,440–1,405. Cambridge officials said that the trend was heading in the same direction as that at Oxford.