---
COP26: Agreement Targets Tough Decisions for Next Year
On This Site
Share This Page

---
Follow This Site


November 14, 2021
The climate conference COP26 has wrapped up after nearly two weeks of meetings and talks in Glasgow, Scotland. Among the progress reported was an agreement made on the very last day that member nations pursue strategies to make significant cuts in greenhouse gas emissions by the end of 2022. The COP27 gathering is in Egypt next year, and this year's agreement essentially defers any tough decisions until then. That accelerates the timetable for that kind of action, with previous agreements seeking a target of 2025.
For the first time ever, the official language of the COP agreement references coal, a prime producer of greenhouse gases. After strong lobbying by a handful of countries, COP26 President Alok Sharma announced a commitment to "phase down" the use of coal. (Proponents of the move away from fossil fuels had sought to have the agreement include the words "phase out" in regard to coal.) Dozens of countries have agreed to stop using coal to power electricity; those dozens do not include Australia, China, India, or the United States—a quarter that together consumes 66 percent of the world's coal.
The Glasgow Climate Pact, endorsed by almost 200 countries, has no enforcement mechanism beyond each country's promised self-policing. The agreement does accompany other announcements, including that of India that it will target net-zero emissions by 2070. China and the U.S. have already announced similar measures, and India's joining that group means that the world's three largest emitters of greenhouse gases have pledged meaningful strategies before the end of the century. More than 130 countries have also made similar pledges, targeting 2050 as the year by which to achieve net-zero emissions.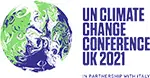 Left unresolved was another high-profile target, that of a monetary system to help poor, vulnerable countries pay for damages resulting from sea level rise, extreme natural disasters, and other results of climate change. Discussions about such a fund, to be stocked by wealthy nations, dates to 2009; such a fund has yet to be created.
One low-profile success was the forging of the Beyond Oil and Gas Alliance, an international effort coordinated by Costa Rica and Denmark to stop granting new licenses for the production of both gas and oil.
Tensions are expected to be high at COP26, the annual climate change summit attended by world leaders and diplomats. This year, the gathering is in Glasgow, Scotland, and more than 20,000 people are expected to attend events from Oct. 31 to Nov. 12.
Among the elements of the 2015 Paris Agreement was the target of limiting temperature rise to 1.5 degrees Celsius by the end of the century. A recent United Nations report found that global temperatures were predicted to increase by 2.7 degrees Celsius.
According to the World Meteorological Organization, the level of greenhouse gas emissions in the atmosphere was at a record high last year despite the presence of a pandemic that experts say should have potentially curtailed such activity. That doesn't bode well, the organization said, for the target of cutting such emissions in half by 2030.
Scientists the world over have warned that such increases in temperatures would sharply increase the likelihood of natural disasters such as droughts, flooding, and wildfires. Already, such disasters have increased in numbers in recent years, as global temperatures have risen 1.1 degrees Celsius.