Harriet Tubman will be the first woman of any skin color to appear on a mainstream American paper note. She will appear on the $20 bill.
Tubman is widely known as one of the prime movers of the Underground Railroad, a secret network of escape routes and safe houses designed to help enslaved African-Americans find their freedom in the early to mid-19th Century. Tubman was the most famous "conductor" on the Underground Railroad, traveling behind enemy lines more than 100 times to help others to freedom in the North. She was literally and figuratively a "guiding light," helping hundreds of people to find freedom away from a life of slavery.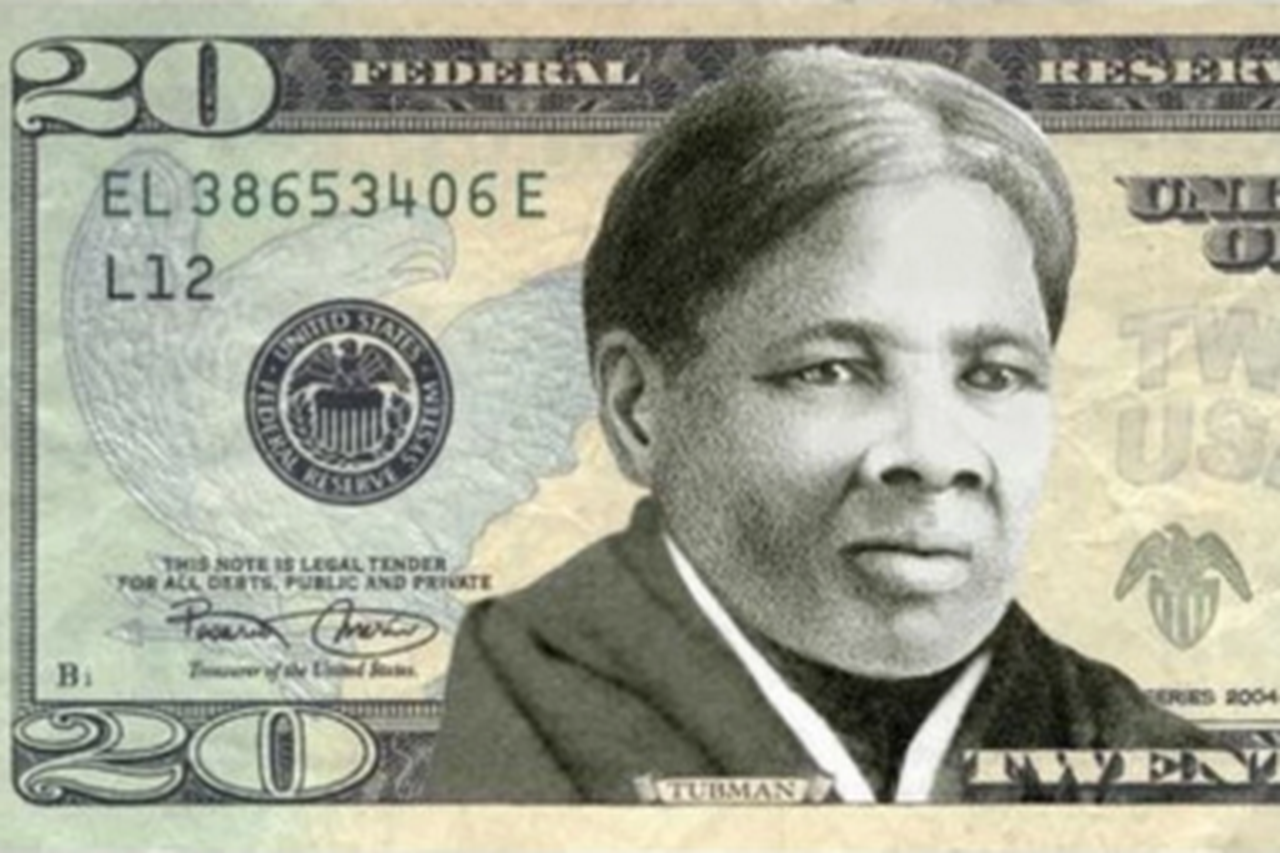 In making the announcement, Treasury Secretary Jack Lew also said that the current face of the $20 bill, Andrew Jackson, would be moved to the back of the bill, replacing a depiction of the White House. Jackson has been on the front of the bill since 1928.
Alexander Hamilton will remain as the face of the $10 bill. The original Treasury proposal was for a woman to appear on the front of the $10 bill, displacing Hamilton. The new back of the $10 bill will feature a mural of faces of leaders of the women's suffrage movement, among them Susan B. Anthony, Elizabeth Cady Stanton, and Sojourner Truth.
Also changing will be the back of the $5 bill, to include leaders and moments in civil rights history, among them Martin Luther King, Jr.; and opera singer Marian Anderson. Abraham Lincoln will remain as the face of the $5 bill.
The new bills should appear in 2020, Lew said, just in time to commemorate the 100th anniversary of the passage of the 19th Amendment, granting American women the right to vote.
Tubman was the top vote-getter in a 2015 online drive titled Women on 20s.